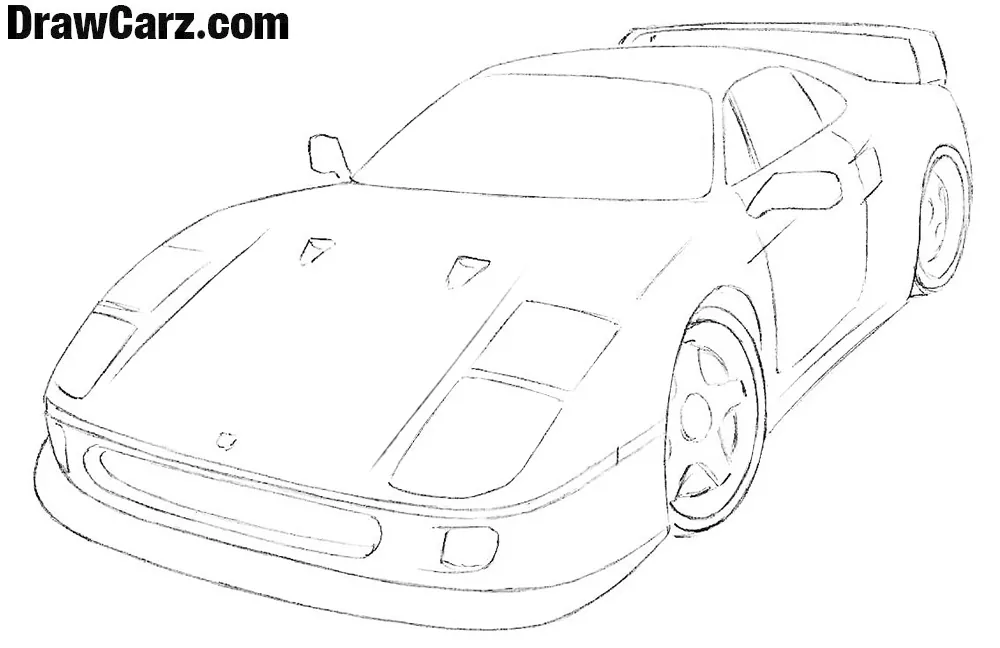 Do you want to learn how to draw a Ferrari easy? Believe me, this is not difficult, and in this tutorial we will show you how!
Step 1
To make it easier to draw a Ferrari with a pencil, you must first outline the body using geometric shapes, on which we will draw details in the next steps.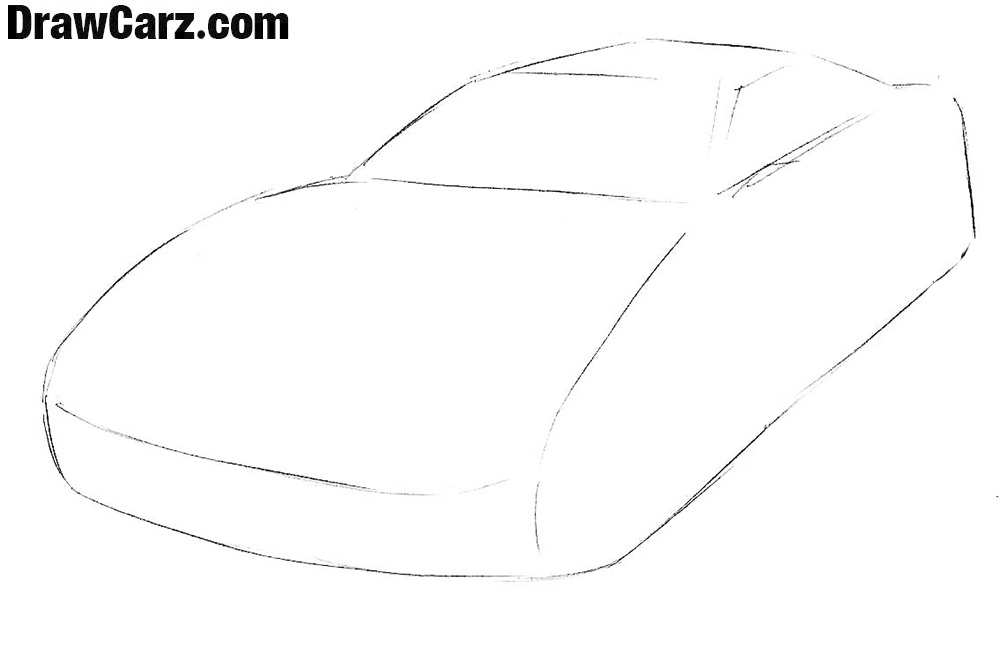 Step 2
Literally by a few curved lines add the headlights in the front. We also use the pair of simple lines to add the wheels and mirrors.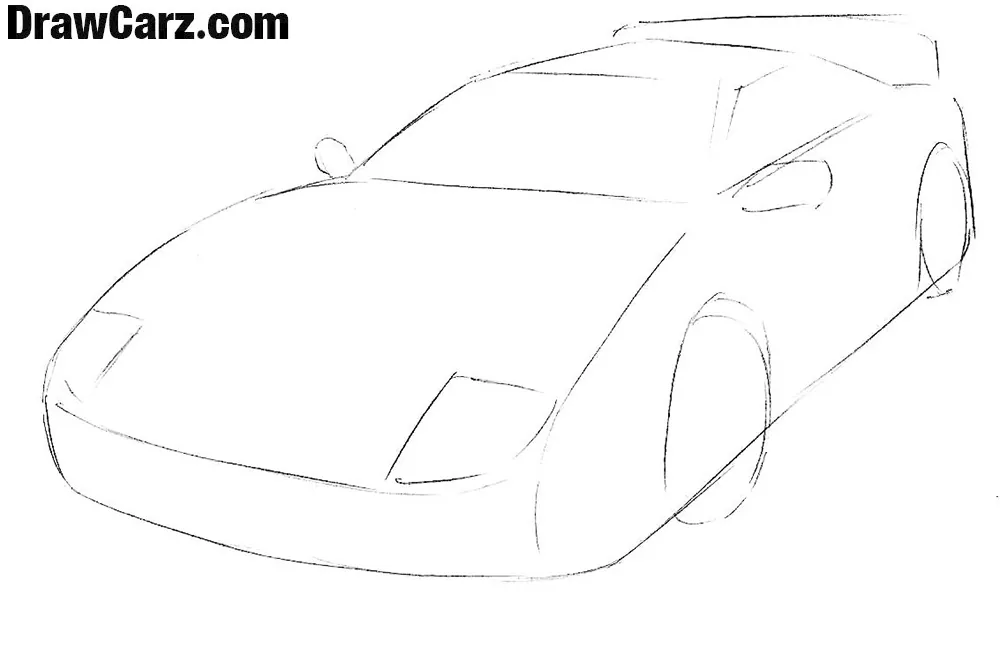 Step 3
Here we will draw details of the stylish front bumper of Ferrari. It has a radiator grille and fog lights.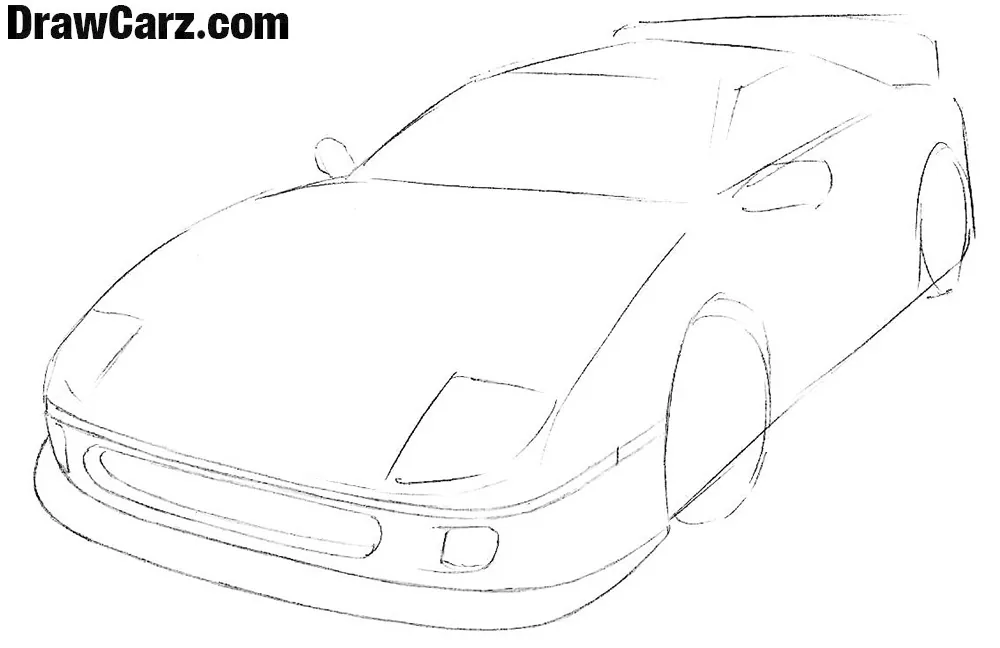 Step 4
At this stage, we take turns to draw a hood, headlights and a logo in the center of the hood. After this, proceed to the next step.
Step 5
This is a very short and simple step in which we will drawing the roof of our cool sports car, windows and mirrors.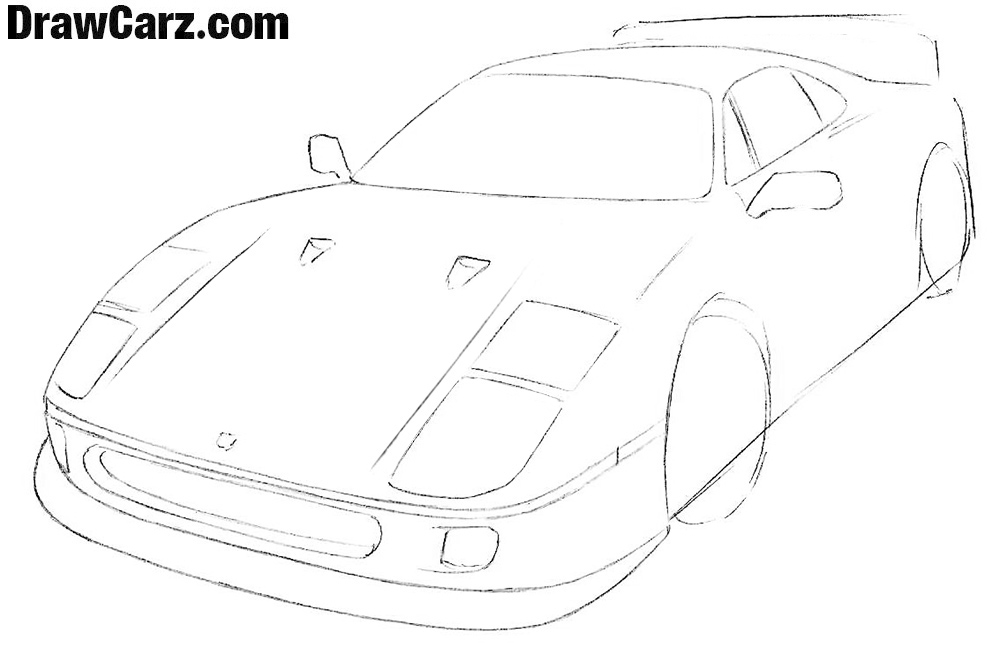 Step 6
Now draw the back part with the spoiler and the side part with mirrors, door and air intake. By the way, do not forget to remove the guidelines from the Ferrari.
Step 7
Now draw the Ferrari wheels. Make sure that the tires on the front and rear wheels must be as smooth as in our drawing.
Step 8
At this stage of the lesson, we will begin to draw detail of the rims. Note that the rims are star shaped.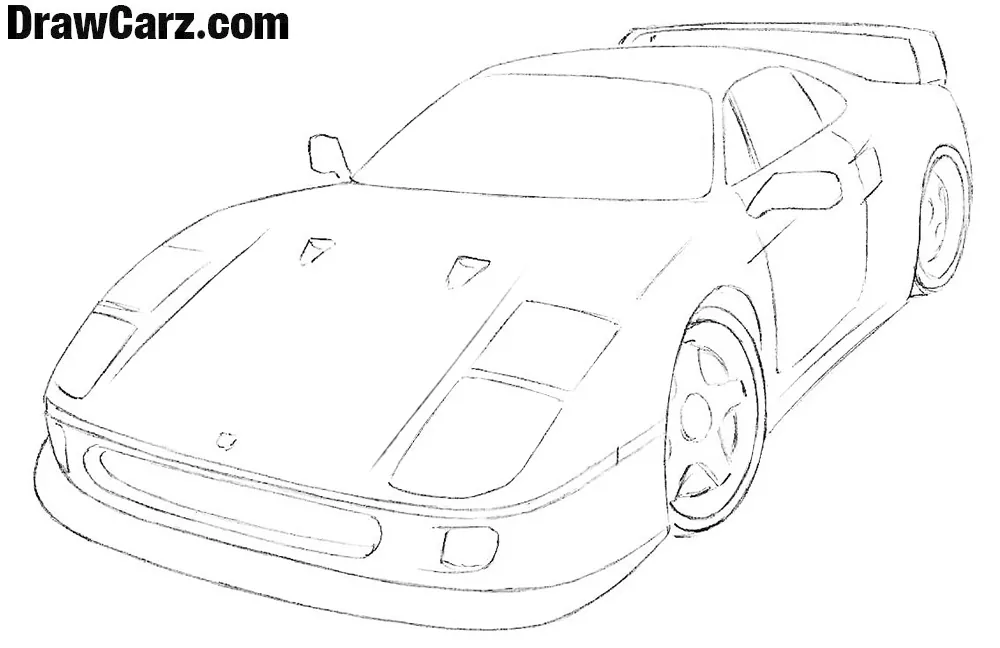 Yeah … That's all! Do not you think we have a wonderful Ferrari? Note that you can also color it. In principle, you can color Ferrari in any color, but I like red more. Also you can obscure some parts of the car. Thanks to everyone who has read this lesson about how to draw a Ferrari easy. I hope it was useful!