How to Draw a Sedan for Kids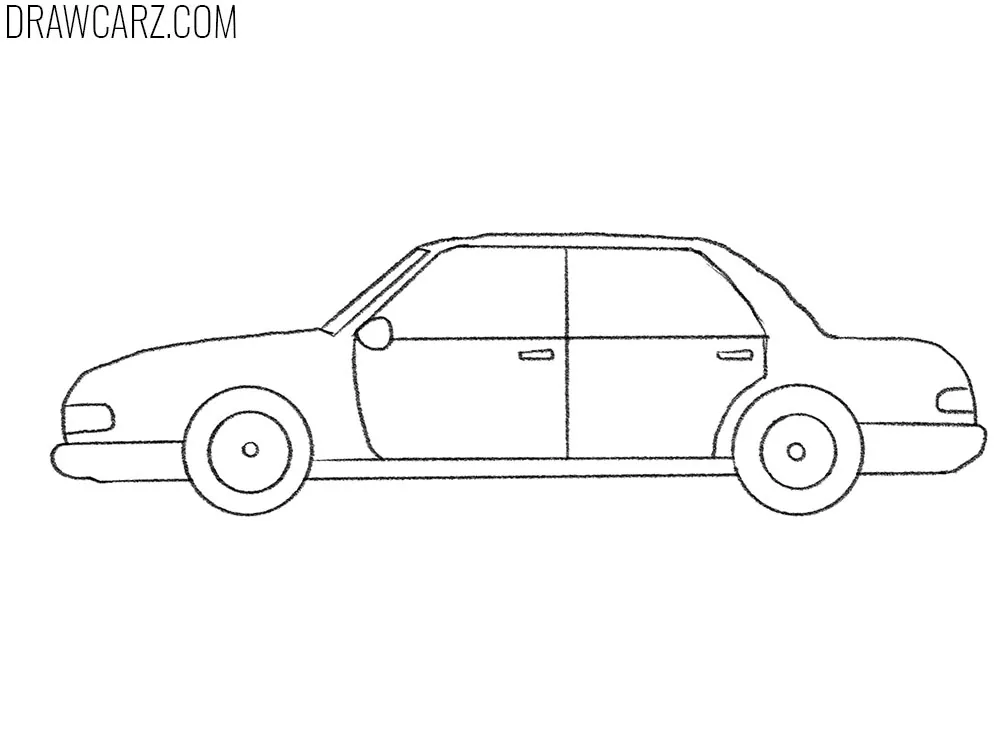 If you are interested in how to draw a Sedan for kids, then you will like this lesson. This step-by-step guide is very simple and useful.
In this lesson, we will tell and show in detail how to draw a Sedan for kids. This lesson will be exciting and useful for you, like many other lessons that are presented on this site.
The Sedan is a common car model that has its admirers in many countries of the world. This type of car has some advantages.
Also, the Sedan has a stylish exterior design and belongs to luxury cars. The disadvantages include the fact that the car has a relatively small trunk. The luggage space is separated from the cabin by the back of the rear seats.
How to Draw a Sedan for Kids
Step 1
Draw the outer body of the car. To do this, depict a straight horizontal line and add the sides and top of the Sedan with smooth rounded lines.
Step 2
Sketch out the front and rear wheel. This step will require your attention and accuracy because all the circles must be even and the wheels are exactly the same in size.
Step 3
For the front and back add the bumpers and headlights. Both sides are almost the same shape.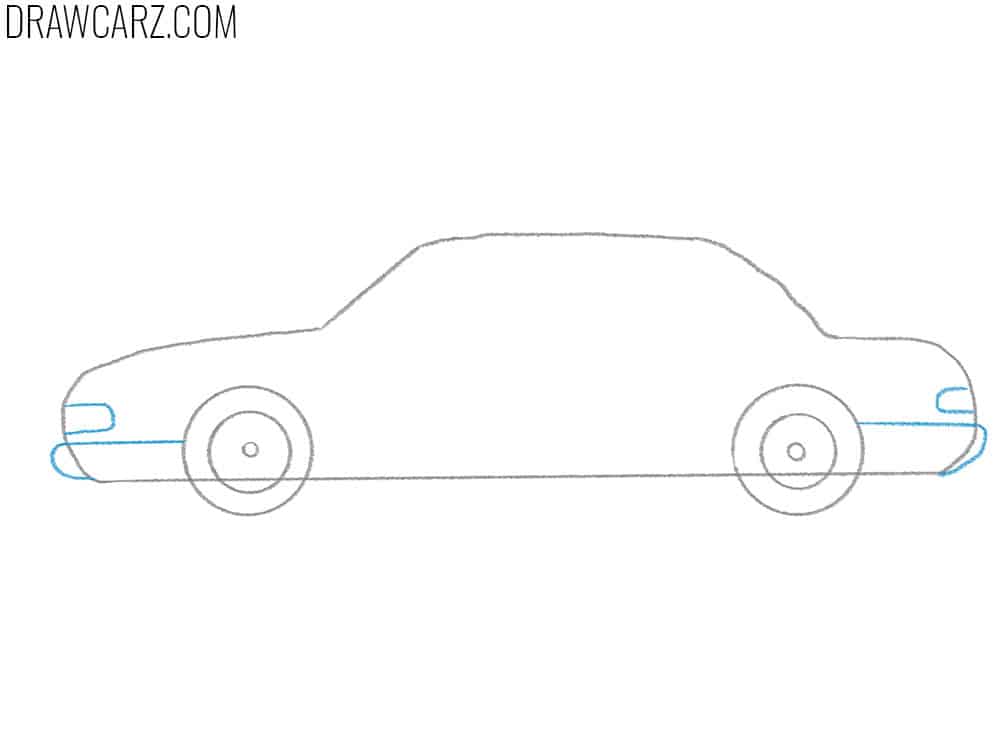 Step 4
Depict the visible part of the front window and add the wide side window with one straight line at the bottom and a smooth, curved line at the top.
Step 5
At this stage, you need to draw two doors. Draw a straight vertical line to separate the windows and doors. Add the rest of the elements – the door handles and side mirror.
Step 6
This is the final step in which you can compare your drawing with our example and correct inaccuracies if necessary. If everything is done correctly, then carefully trace the outline of the drawing.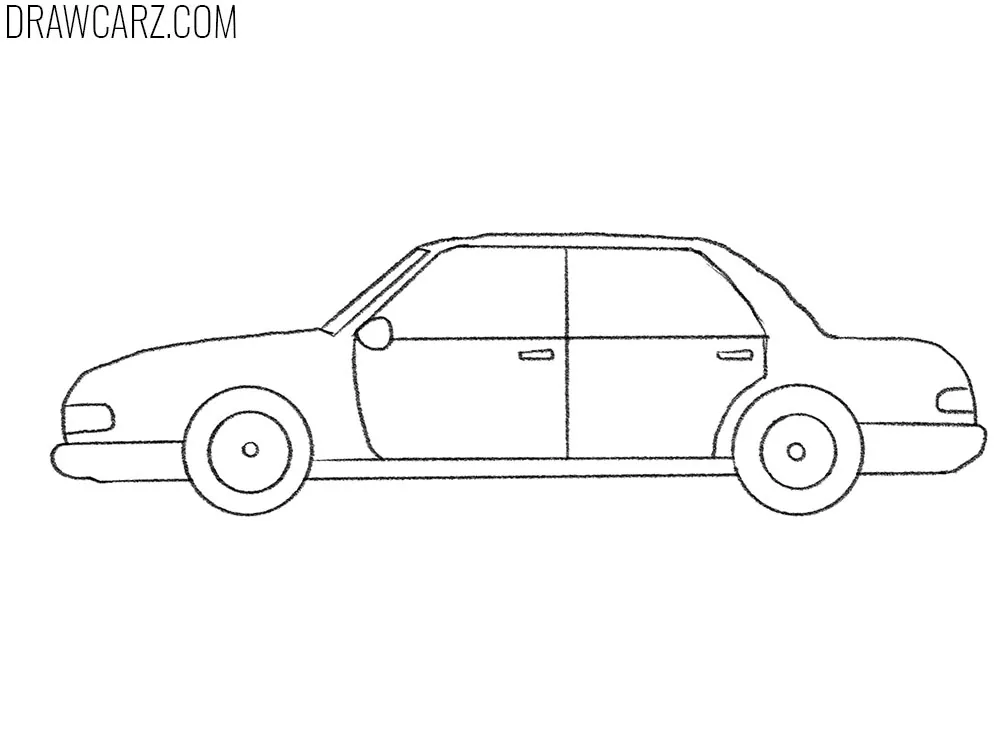 Now you have completed another interesting task and learned how to draw a Sedan for kids. We will be glad if you share your impressions and leave a small review in the comments. Pay attention to other lessons that the team of our site has prepared for you. Practice and improve your drawing skills with our fun drawing lessons.