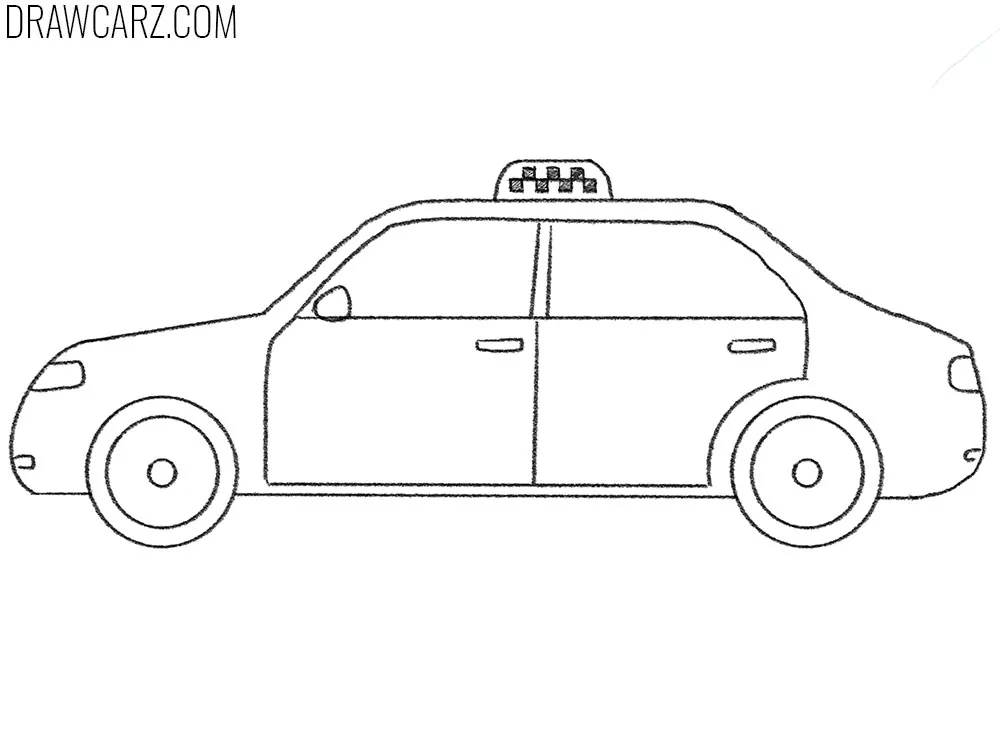 With this simple lesson, you will learn how to draw a taxi car for kids. This instruction is very simple and consists of only seven steps.
The DrawCarz team is glad to present you with a new exciting lesson in which you will learn how to draw a taxi car for kids. This is a car rental with payment by the meter.
In this picture, you see a taxi car of standard shape. Outwardly, it is not much different from other cars that we see on the roads.
A distinctive feature is the presence of checkers, which are located on the car's roof. Squares are usually depicted on a checker, situated in a particular order.
This lesson will not be difficult, and you can easily complete it with the help of visual instructions. Each drawing step has a small hint to help you draw the next element correctly.
How to Draw a Taxi Car for Kids
Step 1
With the help of smooth lines depict the outline of the car. Use a thin line so that later you can easily correct your drawing if necessary.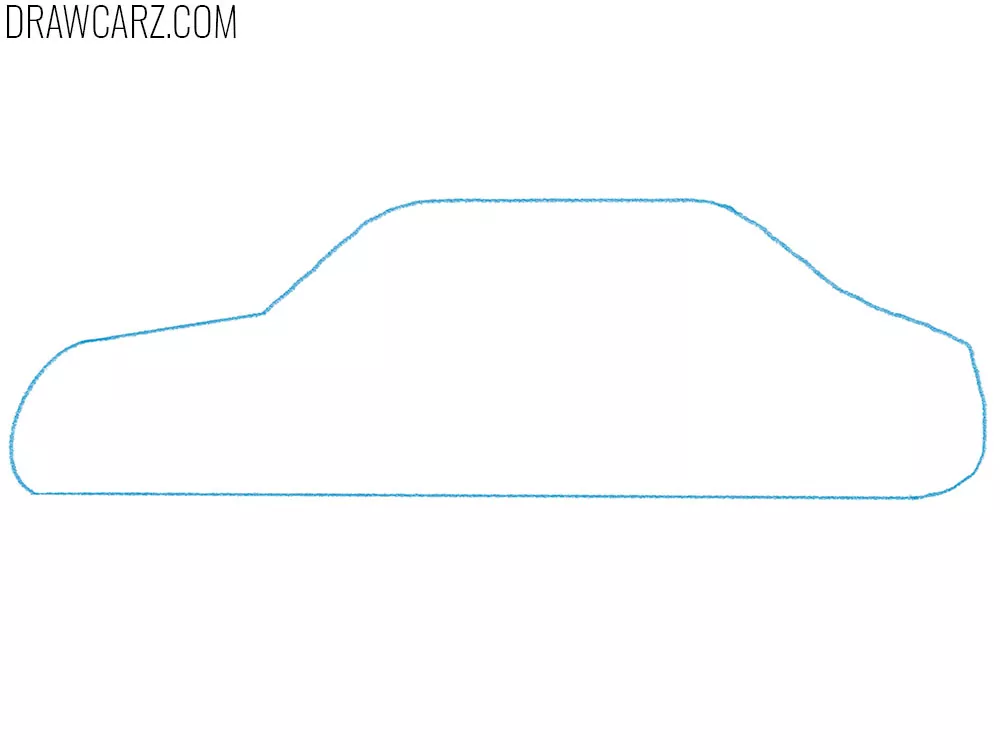 Step 2
Depict the front and rear wheel. Try to make smooth rounded lines and keep proportions. Both wheels must be the same size.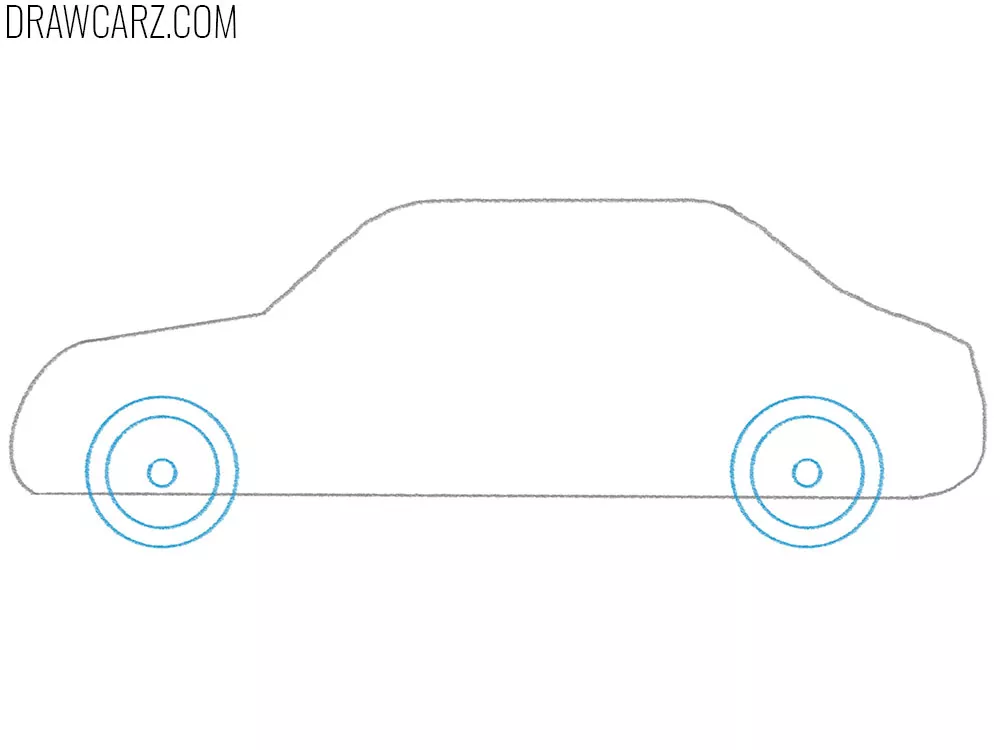 Step 3
Add the side window. To do this, draw a straight horizontal line in the middle part of the car body, draw the upper part using smooth lines. Depict the side mirror.
Step 4
With the help of straight and rounded lines draw the front and back door of the taxi car. Add door handles in the form of small elongated rectangles.
Step 5
Add front and rear lights. This is a very simple step.
Step 6
Draw checkers on the roof of the car. First, add the outline with a smooth line, then depict small square checkers.
Step 7
Finish drawing. Carefully correct inaccuracies if necessary and then trace the outline of the drawing.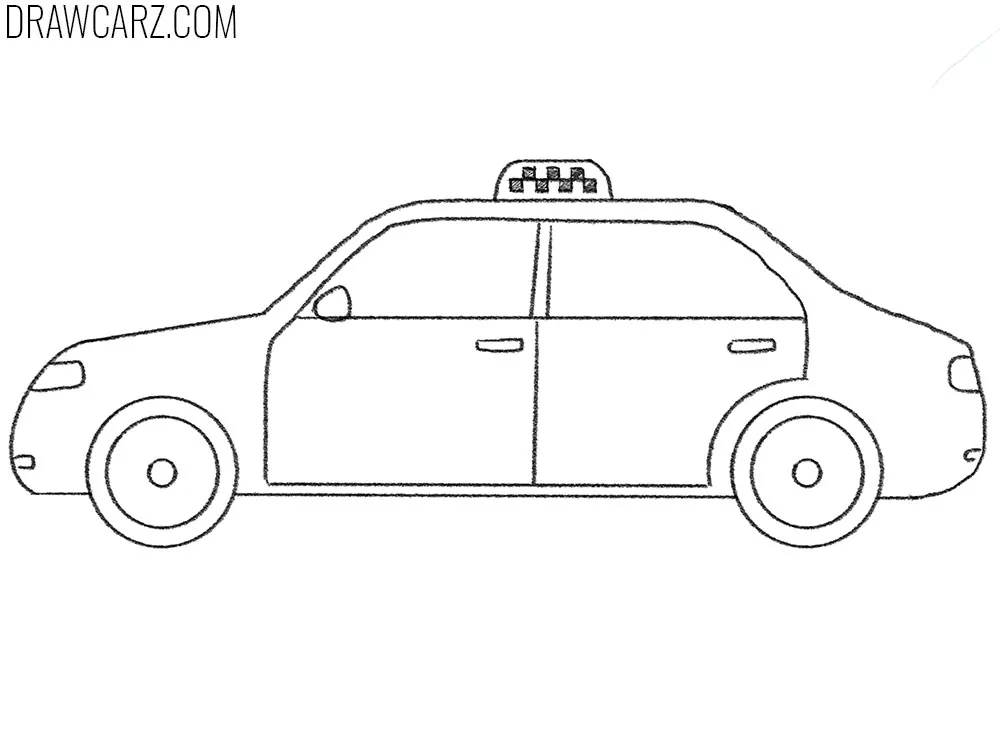 This was a simple step-by-step guide with which you learn how to draw a taxi car for kids. We hope you enjoy this lesson. On our site, you can find other interesting lessons that will help you improve your artistic skills.