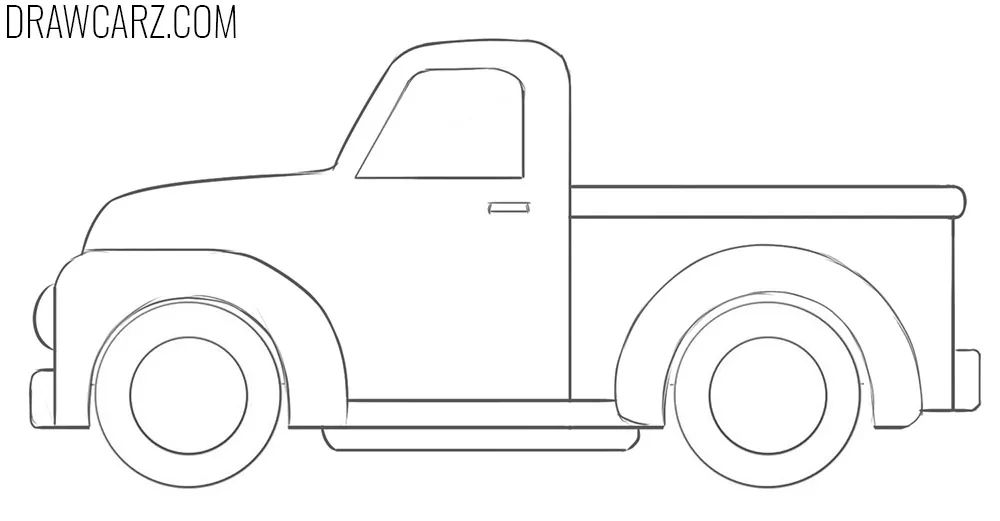 In this very simple drawing instruction, we will show you how to draw a truck for kids. Unlike more complex articles, where we showed how to draw a pickup truck, there will be no complicated stages and details. We deliberately discarded all unnecessary and left the most important.
For example, we have chosen a classic truck from Ford. It looks very laconic and beautiful. But using the knowledge gained in this guide on how to draw a pickup truck for kids, you can also depict pickups from other companies.
How to Draw a Truck for Kids
Step 1
First of all, draw the outlines of the pickup. The car itself consists of two parts – front and rear. The front part consists of a cabin where the passenger sits and an engine compartment. The back part is made in order to carry loads in it.
Step 2
Now draw two round arches at the front and rear of the truck. Don't forget to depict the massive fenders above the front and rear arches. To check the uniformity and proportionality of the picture, look at it through a mirror.
Step 3
Draw bumpers in the front and rear of the truck. In our example, they look like semi-squares with rounded corners. In the front part, directly above the bumper, depict a convex semicircular headlight.
Step 4
Now draw a window at the top of the cabin. Draw the handle directly below it as a flat rectangle. Draw a step below that helps the driver get into the car. The lines of the step should be as even and straight as possible.
Step 5
Now draw the wheels and rims outlines inside. In order for your pickup drawing to be as beautiful and convincing as possible, the wheels and rims must be perfectly round. You can also check this with a mirror.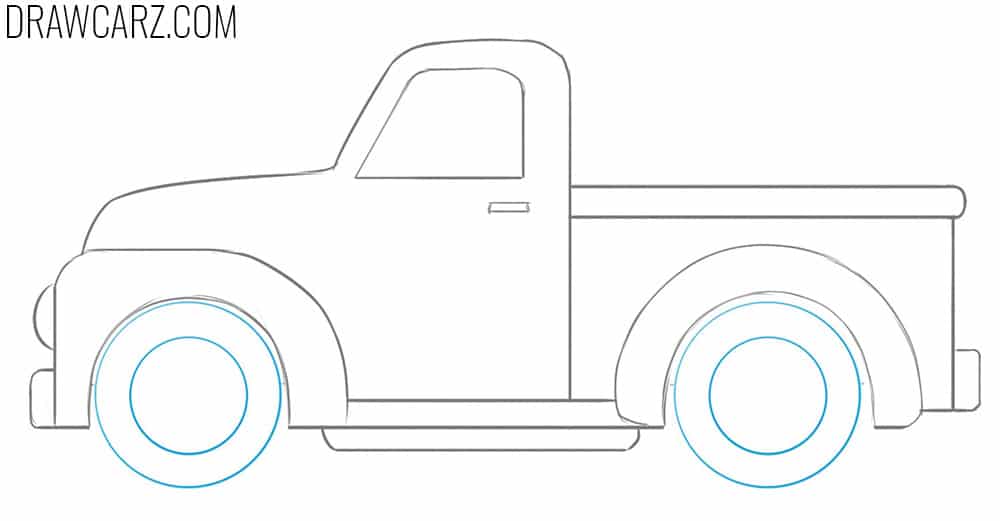 Step 6
Remove all unnecessary construction lines from the truck drawing, trace it with darker lines if necessary. You can leave your pickup drawing in black and white, or add colors or shadows to make it more voluminous.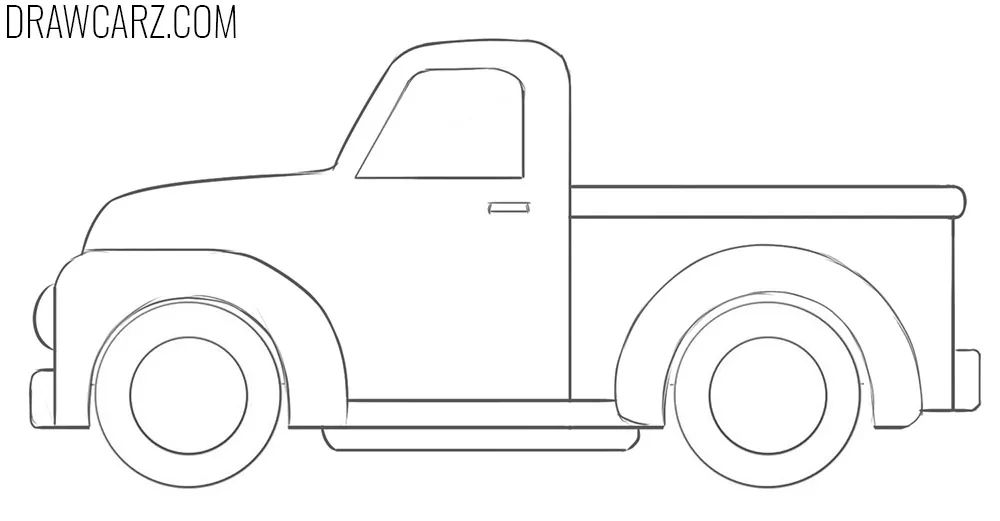 If you drew a truck, and it did not cause any difficulties, then maybe it's time for you to try to depict something more complex. Try going to the Trucks category on Drawcarz.com, where you will find drawing instructions of a wide variety of pickup trucks from a variety of companies.