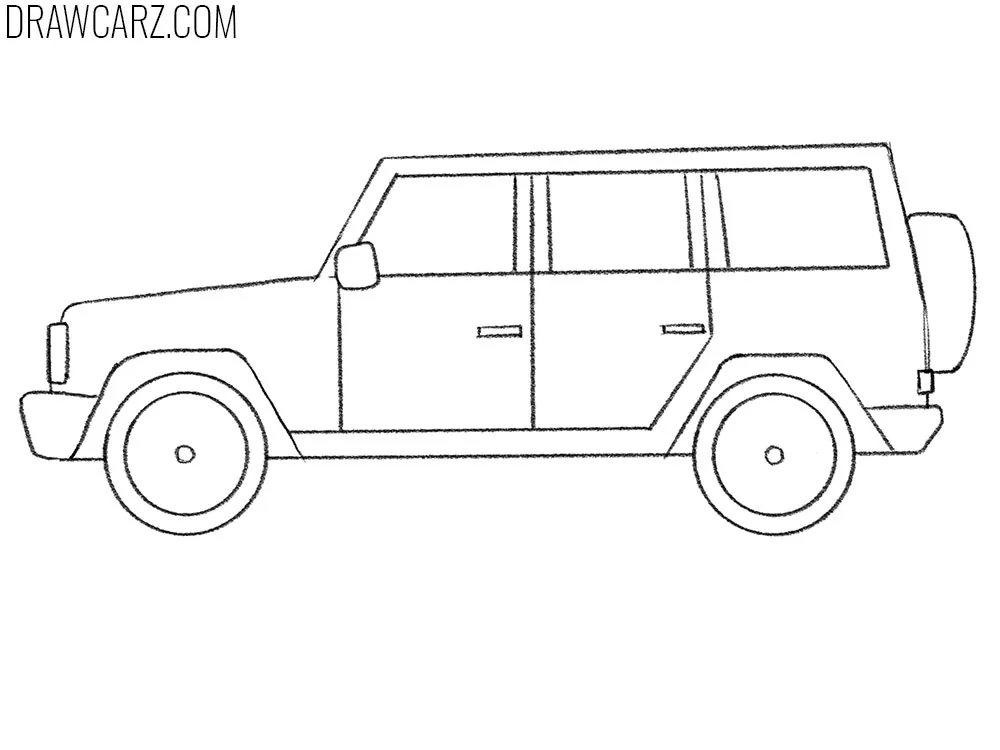 I have prepared for you a super simple and useful lesson on how to draw an SUV for kids in just eight easy steps.
In this lesson, you will learn how to draw an SUV. This is a great object for drawing because an SUV is a very common mode of transport that is used in almost every country in the world.
The site team created this tutorial, especially for beginners, and used simple lines and minimal elements. In this tutorial, you will use straight lines.
An SUV is a large utility vehicle that can easily move off-road. Usually, the car has high front and rear wheels and other design features that allow you to move on any terrain.
Various SUV models are available. The figure shows a passenger SUV, which has a capacious cargo compartment. This car is very comfortable and practical.
How to Draw an SUV for Kids
Step 1
With a few straight lines, draw the outer outline, with which you determine the dimensions of your future drawing.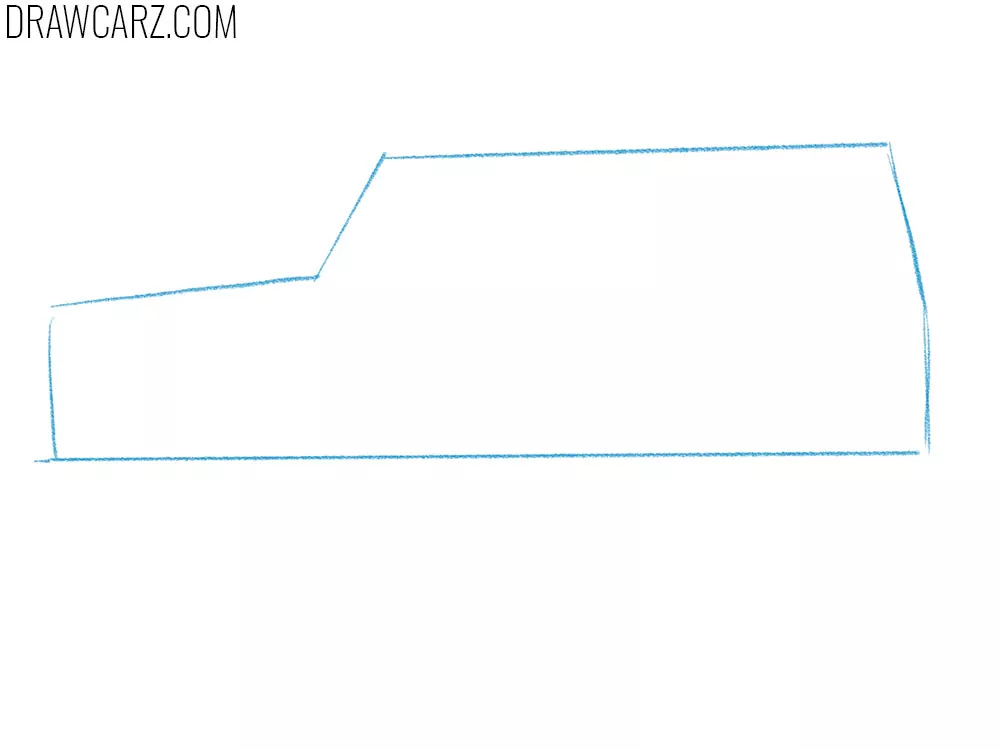 Step 2
Sketch the bumpers and wheel arches. The wheel arches are shaped are trapezoidal.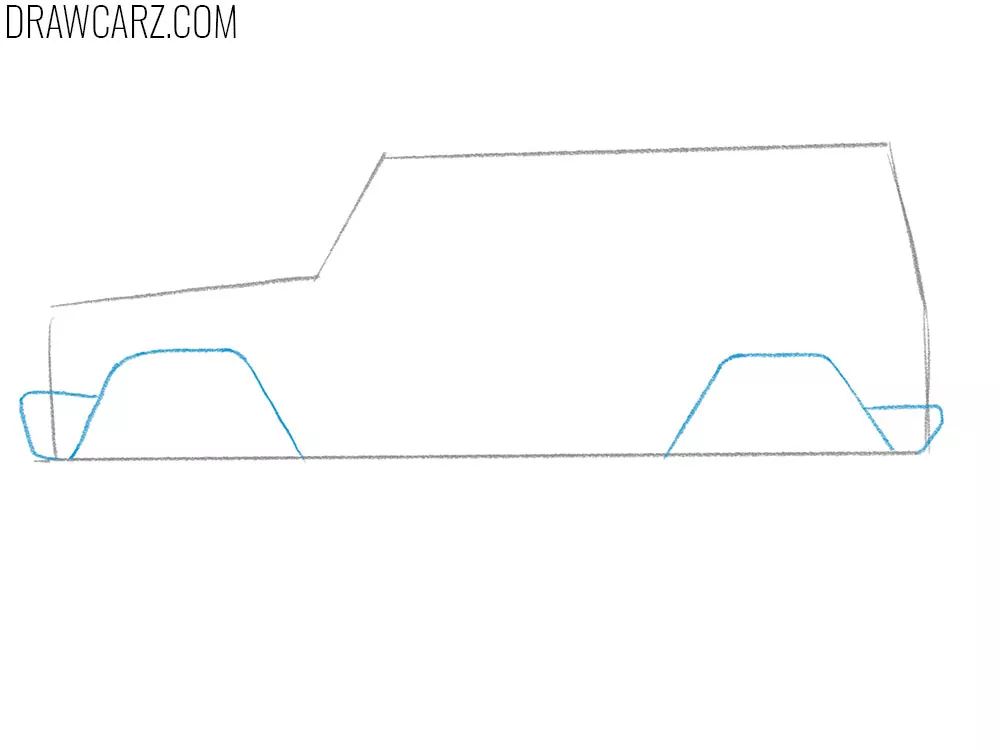 Step 3
Draw the front and rear wheels. Check even circles of different diameters, depict a small circle in the center.
Step 4
Depict the window with a few straight lines. The SUV has three windows, which are separated by partitions.
Step 5
Using even straight lines draw the front and back door.
Step 6
This will be the easy step in which you need to sketch out the small door handles and side mirror.
Step 7
Draw the front and rear lights. At the back, depict the spare wheel using smooth, rounded lines.
Step 8
Check your drawing, correct inaccuracies, and trace the outline of the drawing.