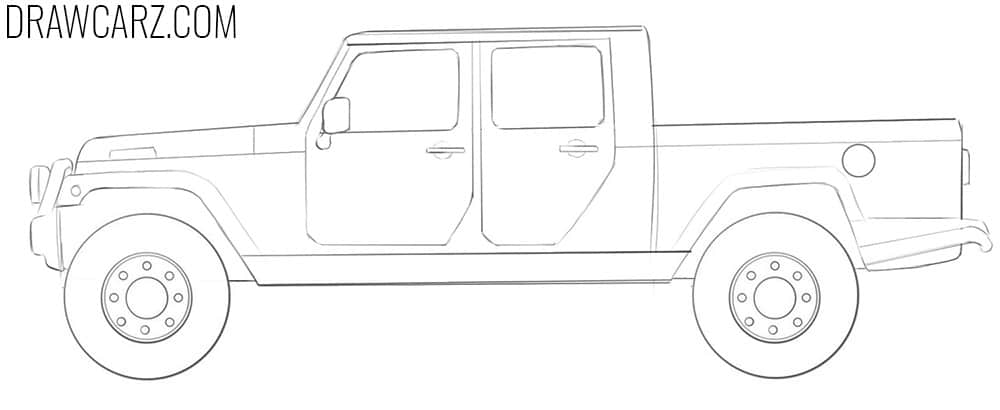 In this instruction, we will show you how to draw a Jeep truck – a fairly iconic truck produced under the famous Jeep brand.
This is a very large truck with good capacity and good maneuverability. But one way or another, this truck is drawn in much the same way as all other trucks. But of course, there are also distinctive features, which we will dwell on in more detail.
If you are ready, and your art supplies are already in front of you, then scroll down the page below and start the instruction on how to draw a Jeep truck.
How to Draw a Jeep Truck
Step 1
Start drawing the Jeep Truck by sketching its silhouette. The lines in this stage should be very light and straight. In the first stage, both the cabin and the cargo section should already be very well distinguishable.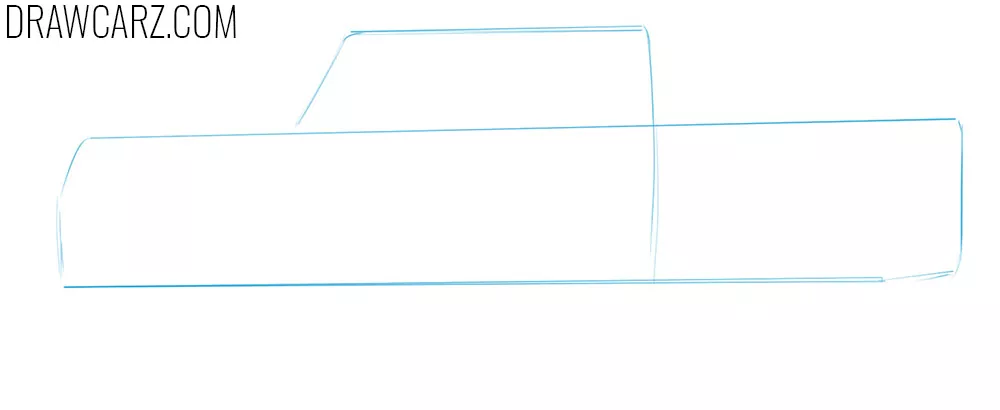 Step 2
Use a few simple lines to depict unusual wheel arches at the front and rear of the body. In the back, depict the exhaust pipes using smooth lines.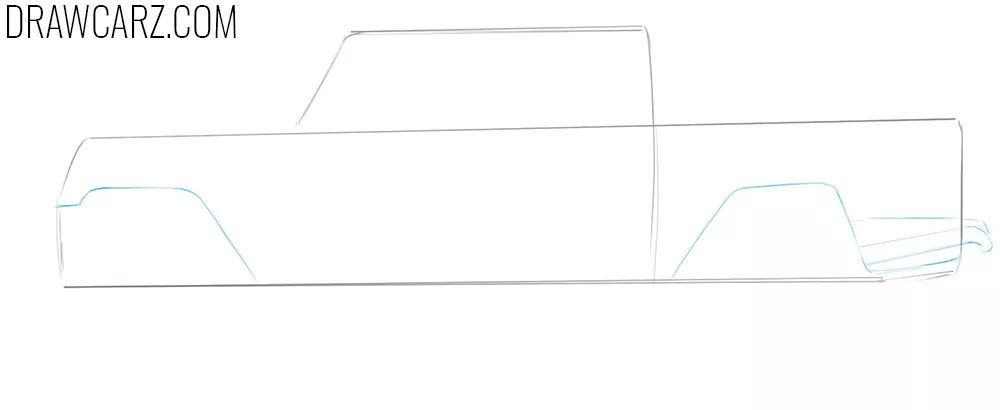 Step 3
Depict windows in the upper part of the body. Depict doors under them. To check the proportionality of these details, as well as the Jeep drawing as a whole, look at it through a mirror.
Step 4
Correct the shape of the hood with a straight and clear line. Further, in the front of the body, depict a bullbar and a convex headlight.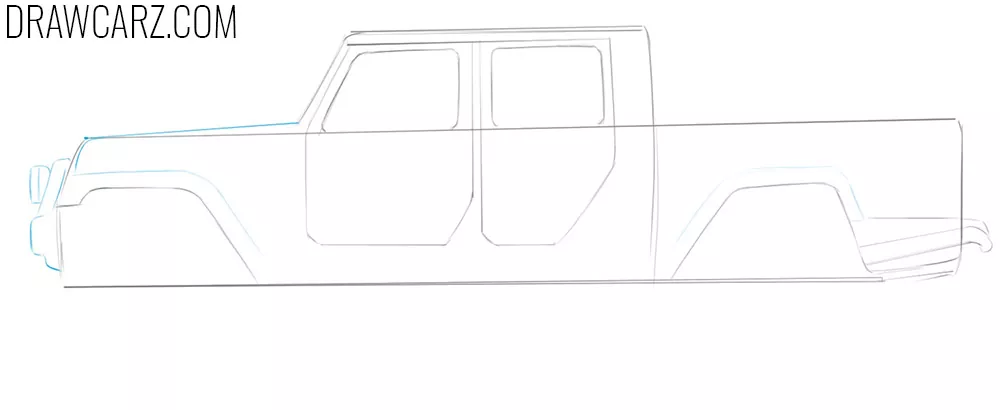 Step 5
Use simple straight lines to depict the hood and a line on the side of the cargo area. On the doors, depict handles in the form of flat rectangles. Depict a long step at the bottom.
Step 6
Now get rid of all unnecessary construction lines in the Jeep drawing. Next, depict the rearview mirror as a vertically elongated rectangle. In the front part, depict a round turn signal.
Step 7
Carefully depict the wheels, which should be perfectly round. After that depict the same perfectly round rims inside these wheels.
Step 8
Depict a circle in the center of each rim. Then draw smaller circles around the center circles at equal distance. Try to ensure that the circles have the same round shape.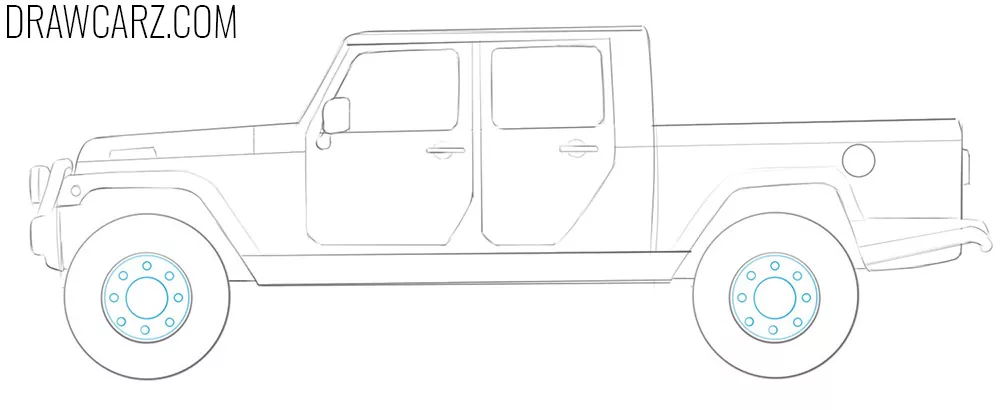 Step 9
Check your Jeep truck drawing and compare it with the one drawn by the artists of Drawcarz.com. If you find any mistakes, then try to fix this mistake by returning to the stage where the mistake was made.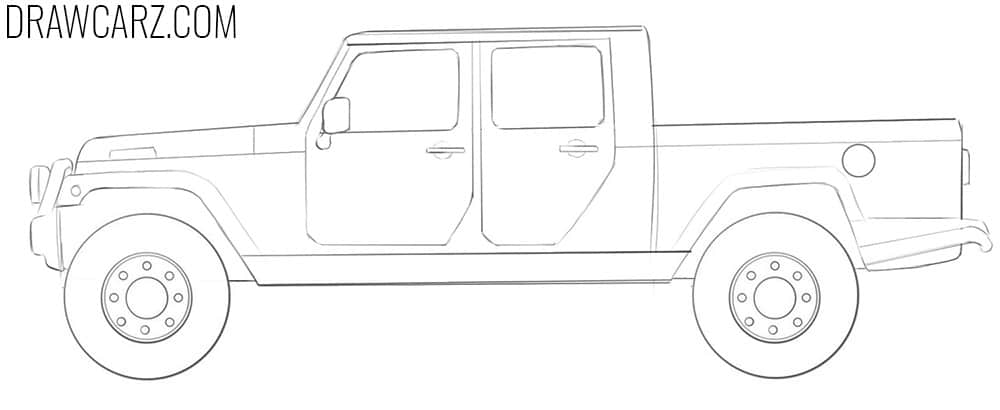 To complicate the Jeep truck drawing and make it more interesting and three-dimensional, add shadows and highlights. In addition, you can add colors or some kind of inscriptions on the body.