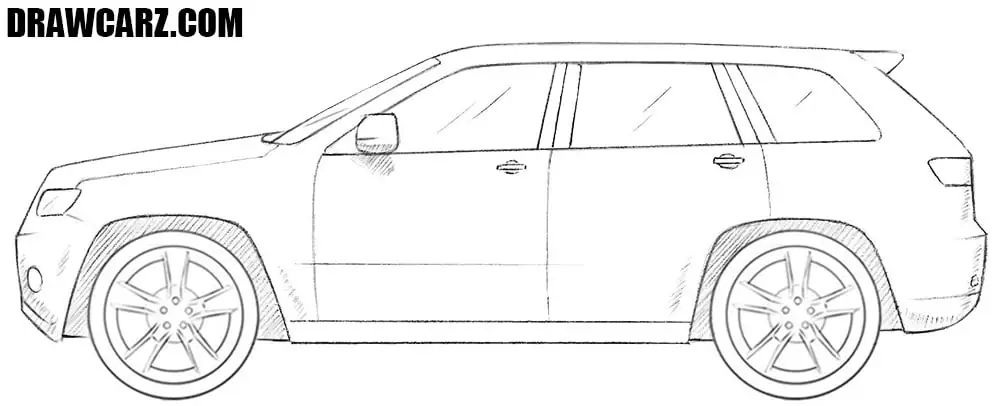 On DrawCarz.com you most often come across instruction about supercars such as Lambo or Ferrari, but today we will show you how to draw a Jeep – a truly legendary SUV. Using the eight stages below, you can depict any SUV, so scroll down the page below and start the instruction on how to draw a Jeep.
How to Draw a Jeep
Step 1
Firstly, depict the silhouette of the Jeep, as did the artists of DrawCarz.com below. The body of the Jeep should be quite massive and tall.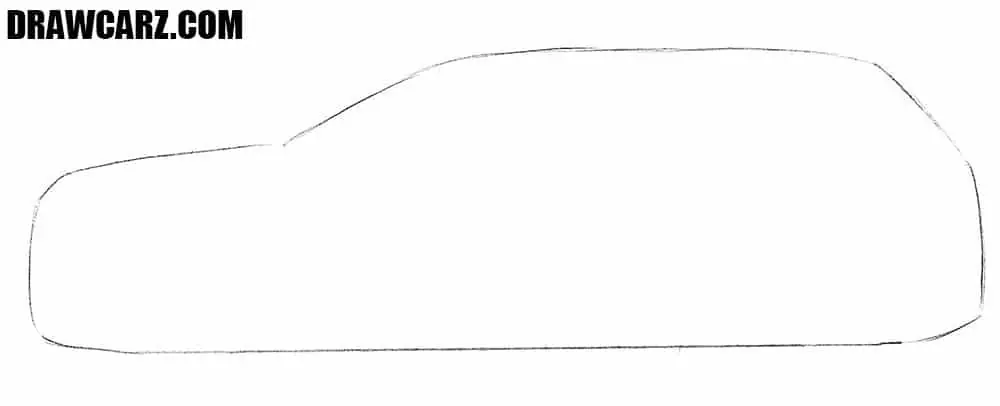 Step 2
Using two perfect circles, depict Jeep's large enough tires. Next, depict a long window line and lights in the front and back.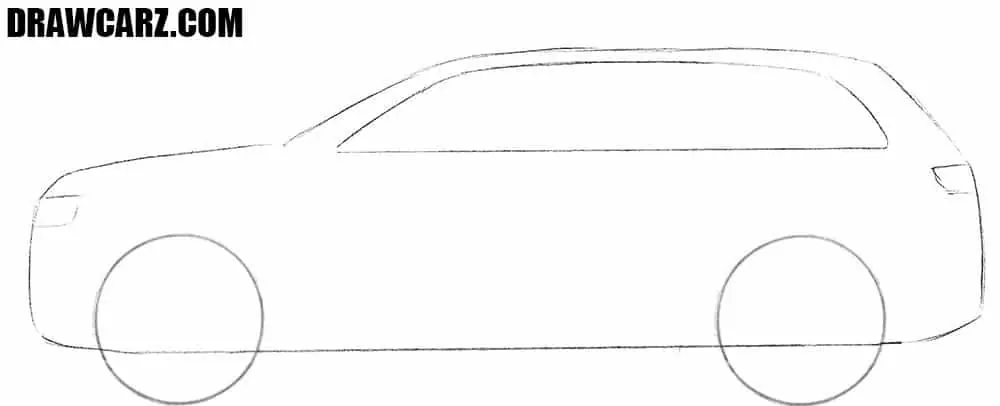 Step 3
Now depict the doors and windows on the Jeep. At the same stage, depict large angular wheel arches and a mirror. The basic Jeep sketch is ready, let's move on to the details.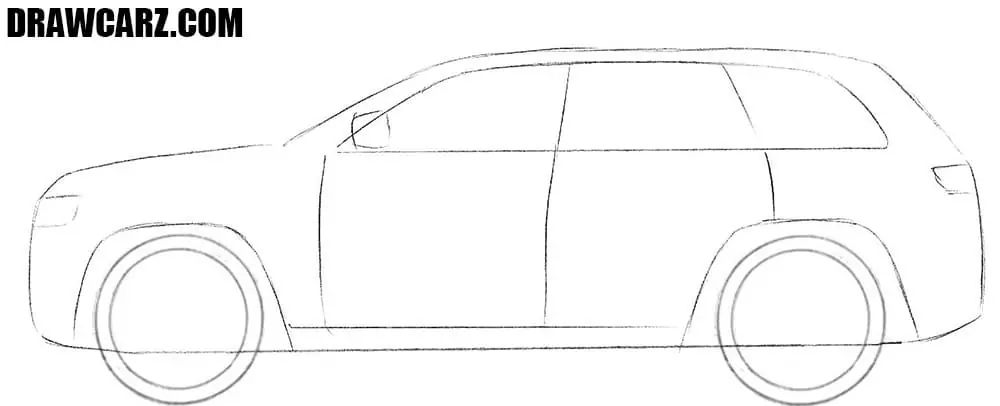 Step 4
The front of the Jeep at this stage should acquire a very clear and dark look. To achieve this goal, trace this part with dark lines.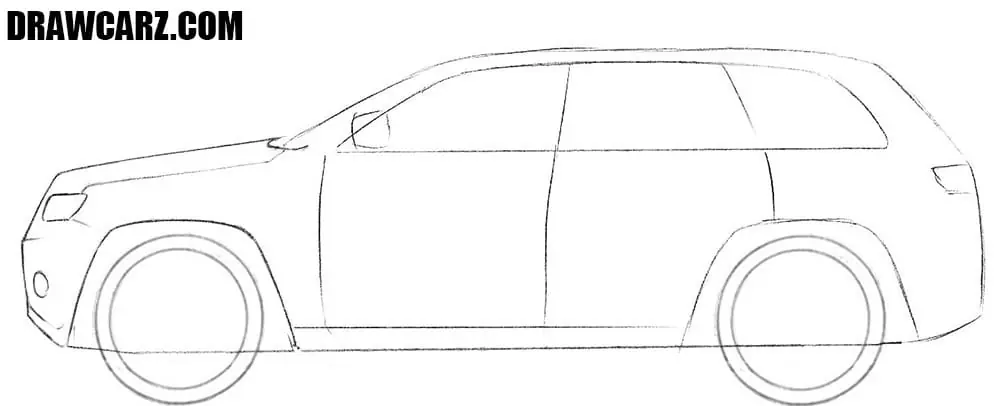 Step 5
Exactly the same operation must be done with the top of the Jeep – that is, trace the roof and windows with dark and even lines.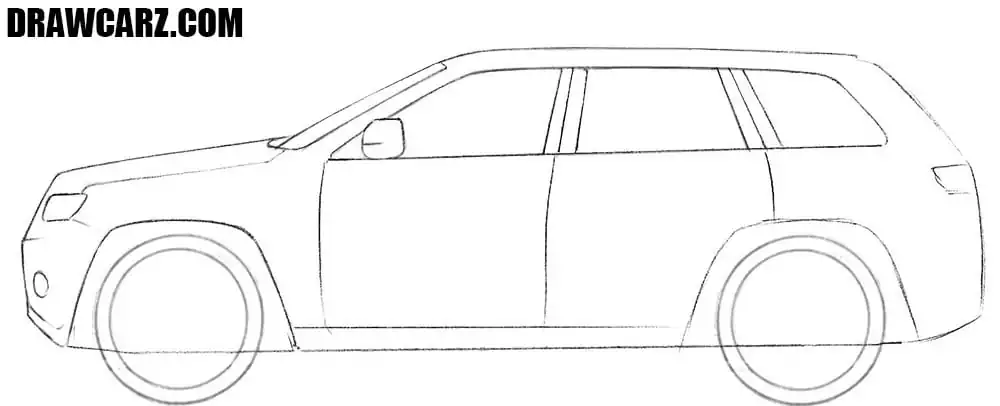 Step 6
At this stage of the instruction on how to draw a Jeep, we will depict the back by tracing the back contours and shaping the angular lamp and bumper.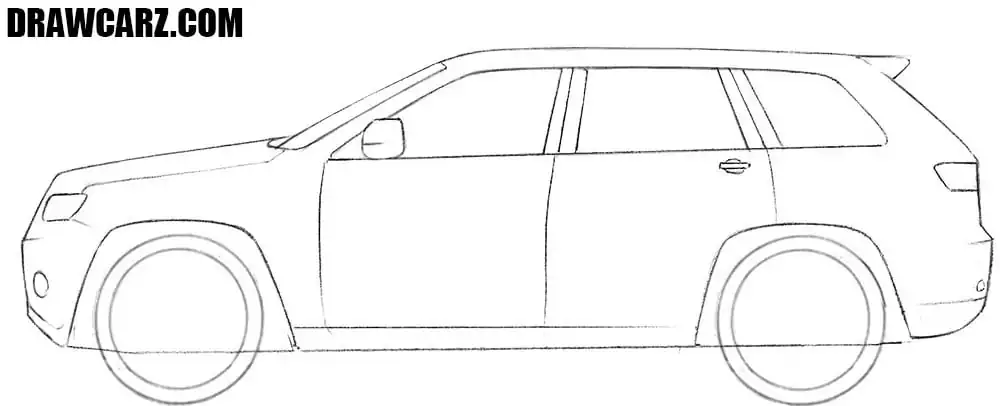 Step 7
At this stage, we will give the Jeep drawing a sharper look, to do this, trace the entire side surface, that is, the door, and depict the handles.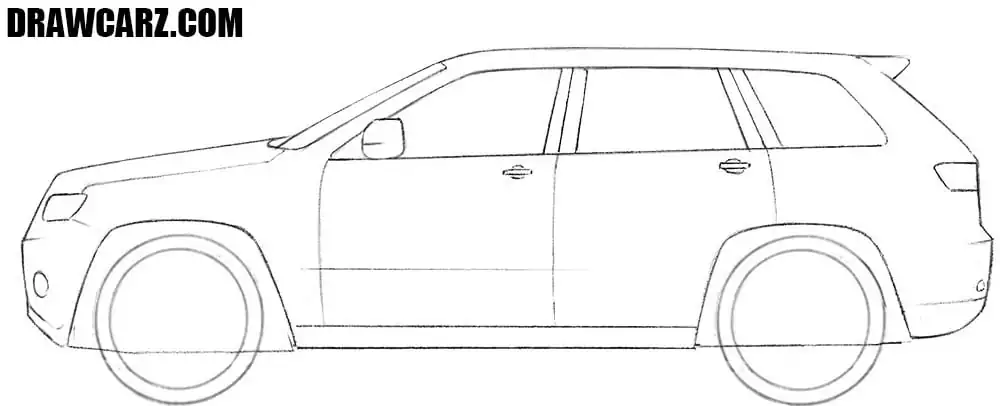 Step 8
At this stage of the instruction on how to draw a Jeep, you need to portray the rims. It's not hard. Just find the center of the rims, depict the necessary details there, and then create the spokes, diverging from the center like the sun's rays.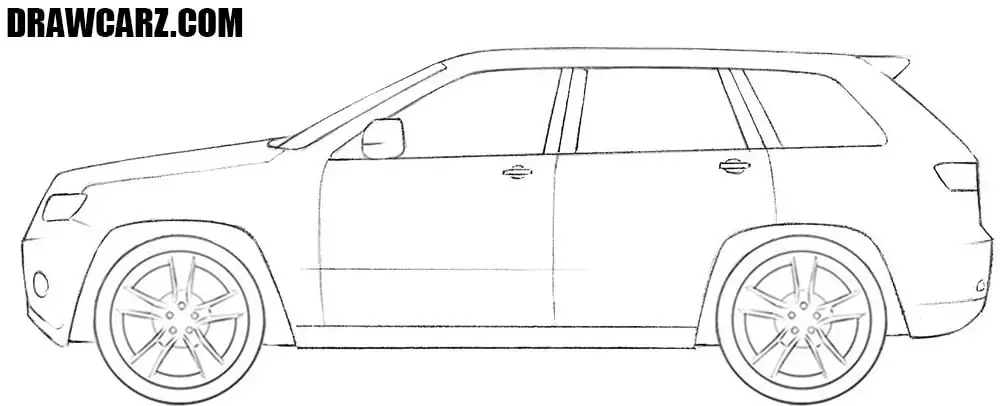 Step 9
Let's now make our Jeep drawing as voluminous and aesthetic as possible. To do this, depict the shadows, in those places where it is indicated by the artists of DrawCarz.com.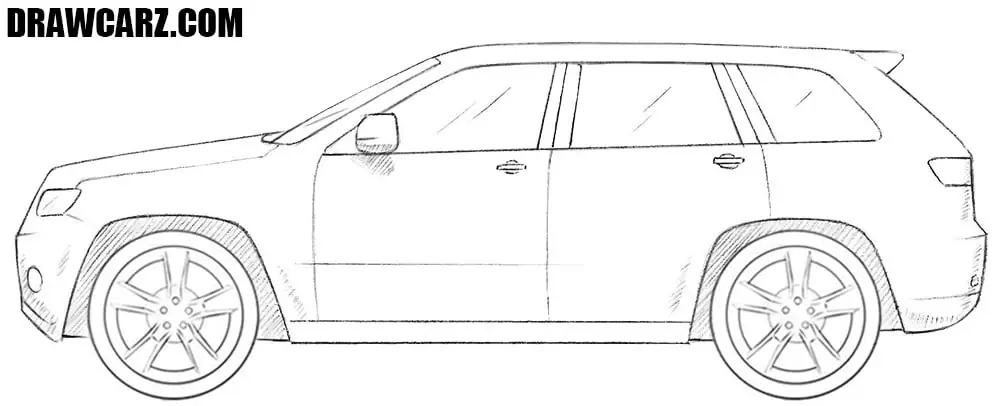 The team of DrawCarz.com tried very hard to make the tutorial on how to draw a Jeep as simple but realistic as possible. If you like it, share it with your friends. Also write to us your opinion about DrawCarz.com and this instruction, because your opinion is very important to us.