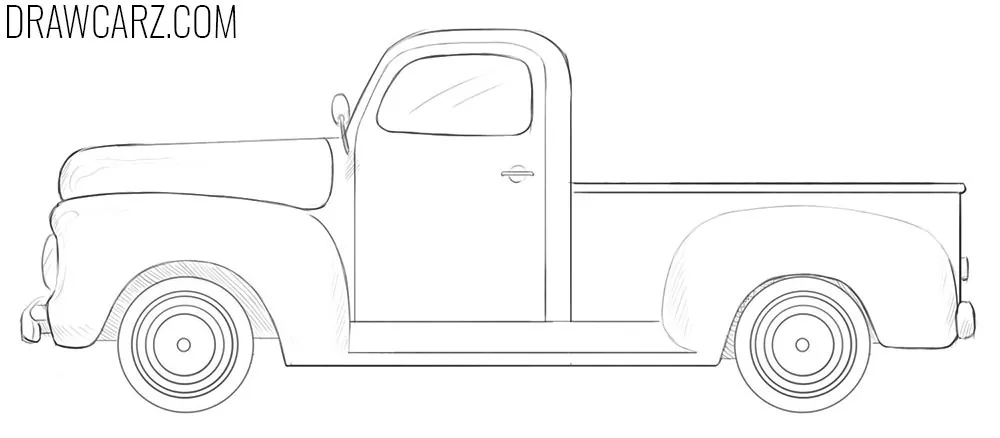 Earlier the team of Drawcarz.com showed how to draw a classic car and an antique car, and now we show how to draw an old truck.
So how are old trucks different from new ones? The main difference, of course, is the design. In this guide, we will show you how to draw a pickup truck from the middle of the 20th century. It is distinguished by its flowing lines and rounded shapes.
How to Draw an Old Truck
Step 1
Let's start the instruction on how to draw an old pickup truck by depicting smooth outlines of the silhouette. At this stage, the cab and the cargo section should already be clearly distinguishable.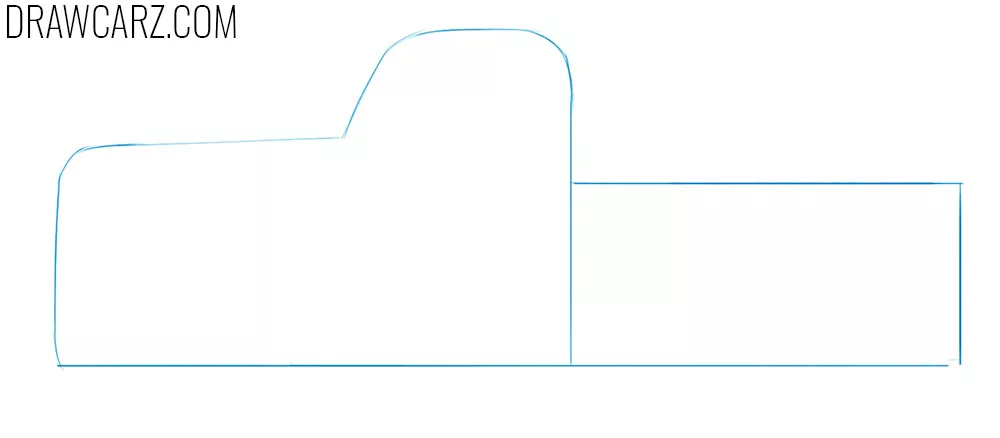 Step 2
Use two smooth semicircular lines to depict the front and rear wheel arches. In the same stage, depict the top edge of the side of the cargo part.
Step 3
Draw a rounded window, the top of which should follow the contours of the roof. Next, draw a large and massive fender above the arch and a headlamp recess in front. In the same stage, depict the hood.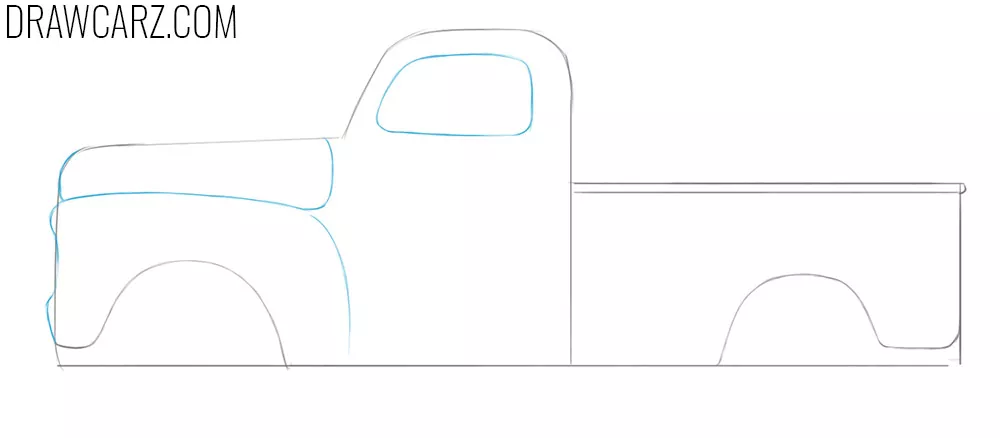 Step 4
Depict metal bumpers in the front and rear. Now create a door, the upper part of which should follow the contours of the roof and window. Complete the stage by depicting a step between the rear and front fenders.
Step 5
Now get rid of all unnecessary construction lines from the old old pickup truck drawing. Now depict the perfectly round wheels under the arches. Next, depict perfectly round rims inside the wheels.
Step 6
In a niche in front of the body, depict a rounded headlight. Next, depict a rearview mirror and a handle on the door. Finish the stage by drawing the circular rims patterns within the outlines from the previous stage.
Step 7
Add shadows and highlights to make the old pickup truck drawing more voluminous and realistic. Start with the darkest areas, then smoothly work towards lighter shadows and mid-tones.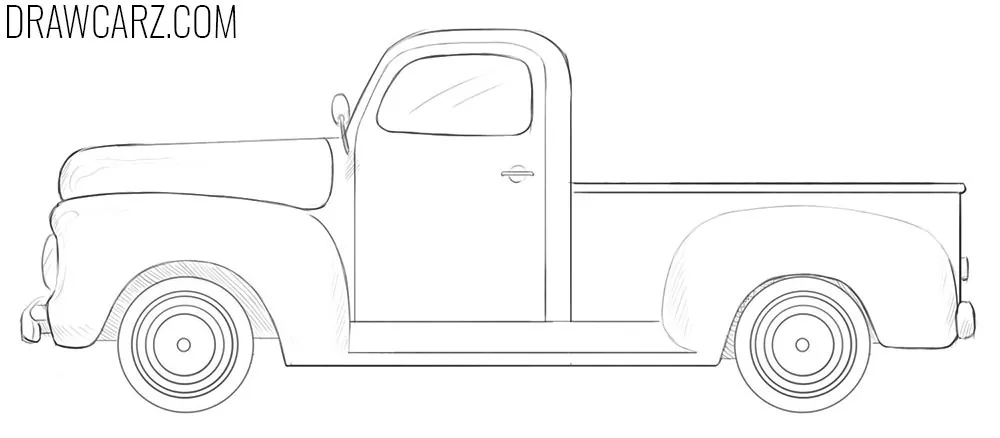 These were seven easy stages on how to draw an old truck. To complement the drawing and make it more interesting, add additional strokes to the shadows. Next, draw details such as characters inside the car or writings on the body.