How to Draw a Delivery Truck for Kids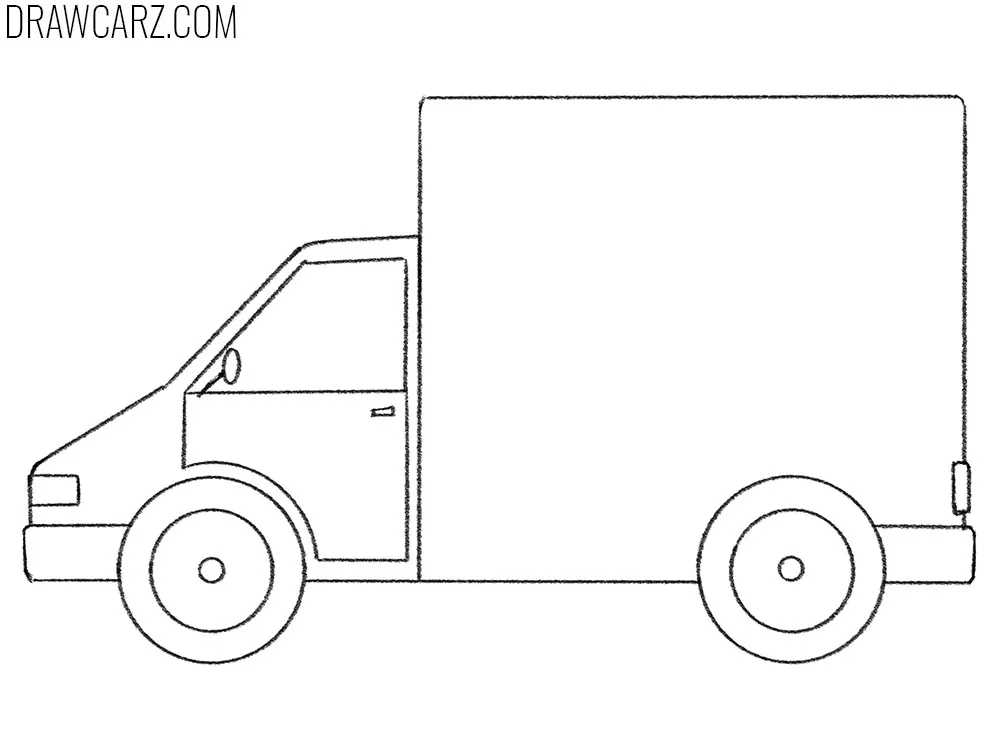 Learn how to draw a delivery truck for kids with this tutorial. In just seven very simple steps, you will gain useful drawing skills.
In this fun tutorial, the team of our site will show you how to draw a delivery truck for kids. The picture shows a truck that a novice artist can easily draw. If you have already drawn trucks before, then you can easily follow this lesson.
This type of transport is used to deliver various small cargoes. For example, a truck can deliver food and other goods within the same city. The delivery truck has a driver's cab and an all-metal cargo compartment.
In this lesson, you will need the ability to draw simple geometric shapes and even straight lines. Consistently follow all the drawing steps and aim for a great result.
How to Draw a Delivery Truck for Kids
Step 1
Draw a straight horizontal line and draw the driver's cab of the same shape as in the example.
Step 2
Sketch out the cargo hold, which is shaped like a large square.
Step 3
Depict the front and rear wheel. To do this, on each side, draw three even circles of different diameters.
Step 4
Draw the bumper, rear, and front lights. All these elements are rectangular in shape.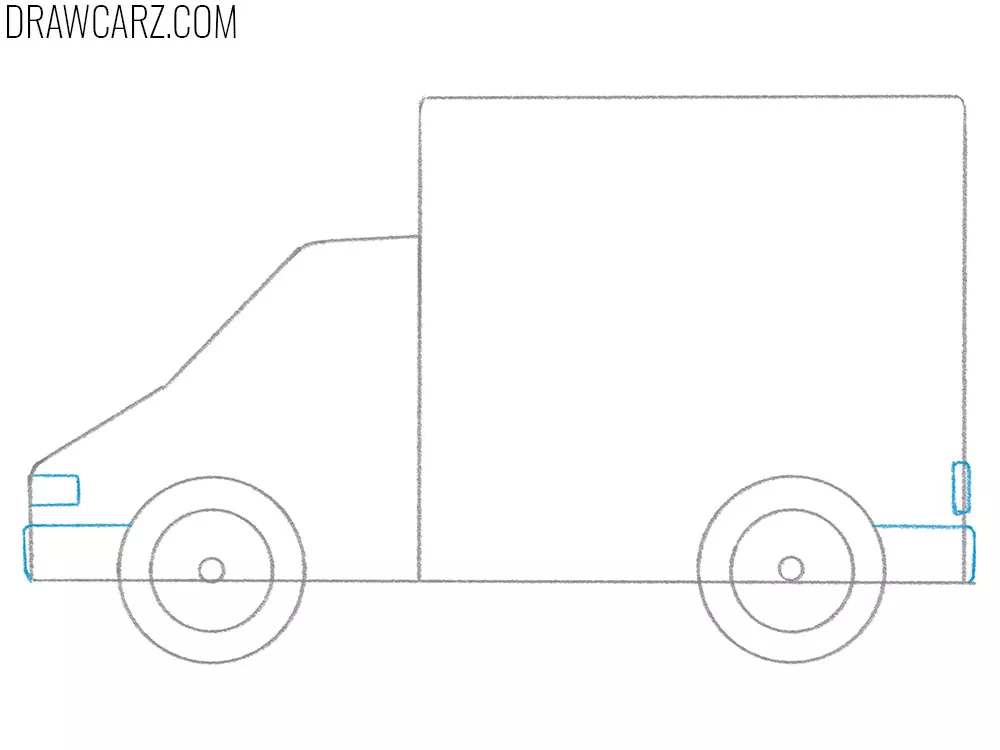 Step 5
Depict the side window. To do this, draw a few straight lines to make the quadrilateral.
Step 6
Add the outline of the door, then depict the side mirror and door handle.
Step 7
Finish your drawing. Correct inaccuracies if necessary and trace the outline of the drawing.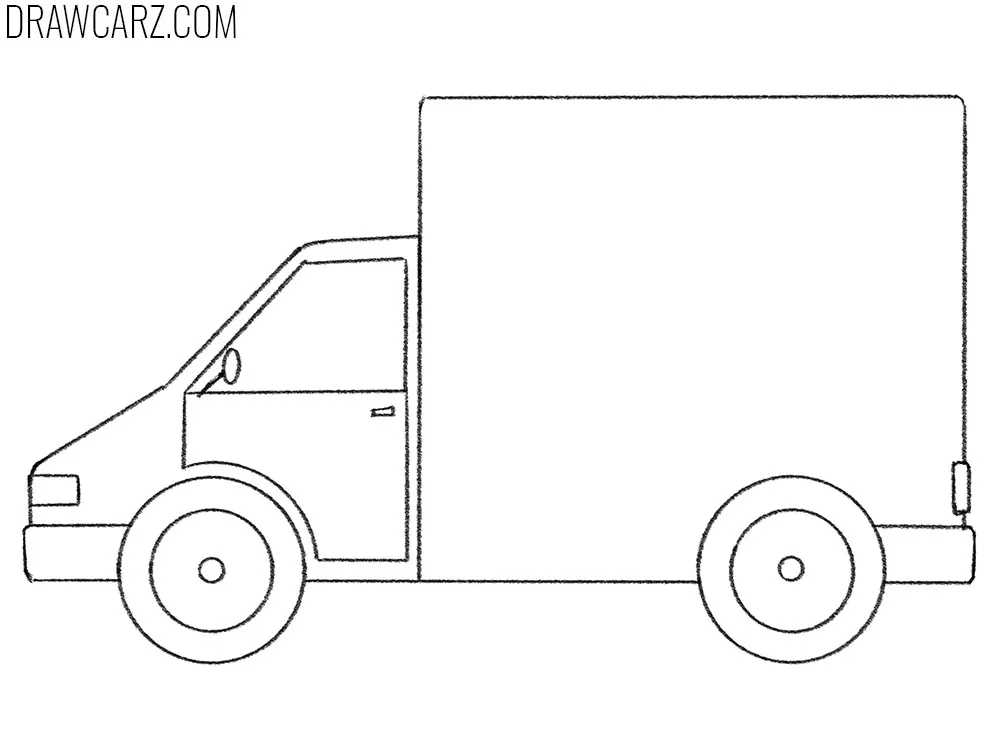 This was a simple instruction with which you learned how to draw a delivery truck for kids. If everything worked out well the first time and you are completely satisfied with the result of the work, then you can proceed with the following lessons, which are presented on this site.