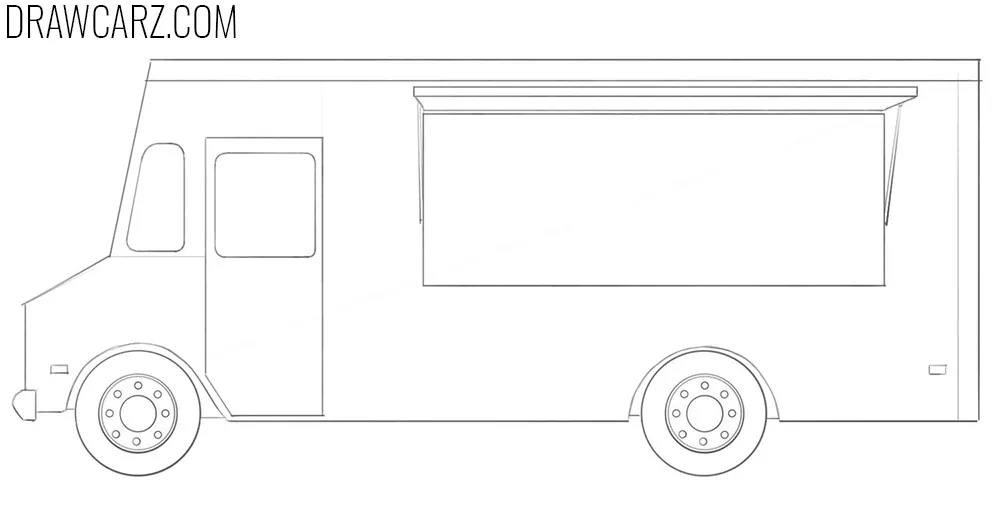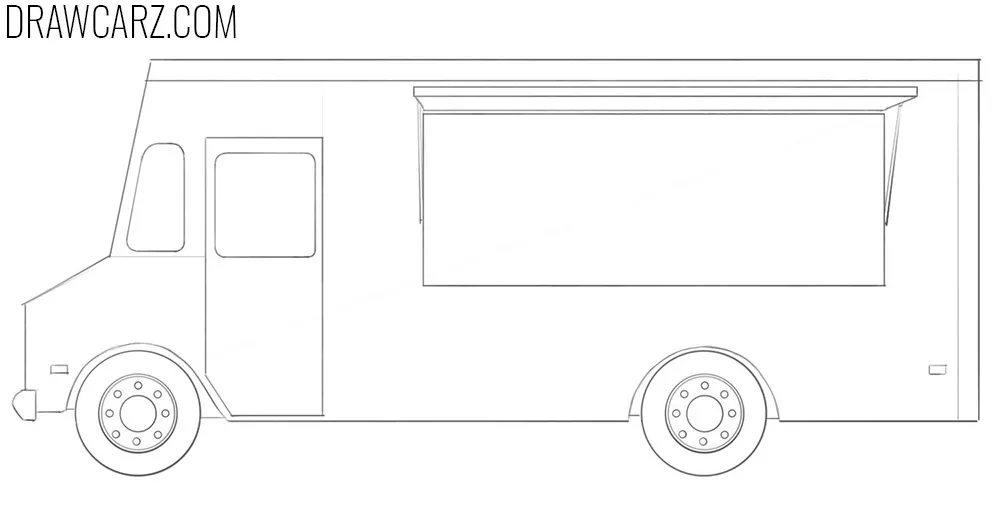 Earlier we showed you how to draw a taco truck, and now we will show you how to draw a food truck.
This tutorial will be very simple since we decided to show the process of drawing a food truck without unnecessary details and shadows.
How to Draw a Food Truck
Step 1
Let's start the instruction on how to draw a food truck by depicting the outlines of a vehicle using long and light lines. Try to create this image without using a ruler.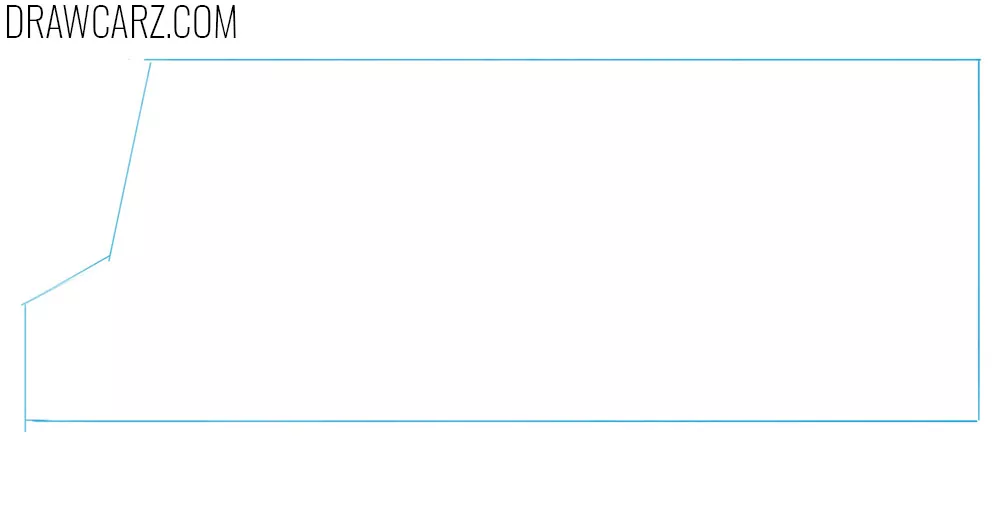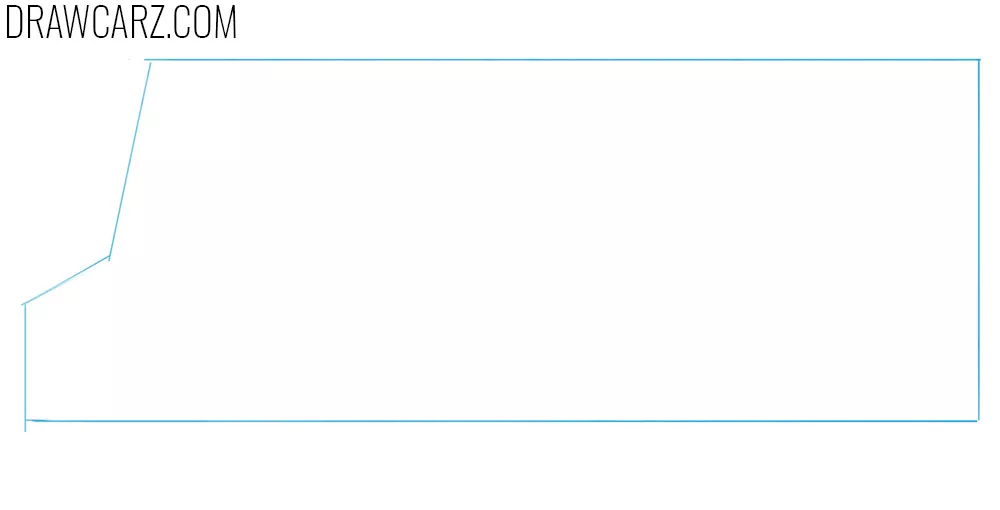 Step 2
Depict arches at the bottom using long, flowing lines. In the same stage, depict the visible side part of the front bumper. You can turn the drawing upside down to see all mistakes.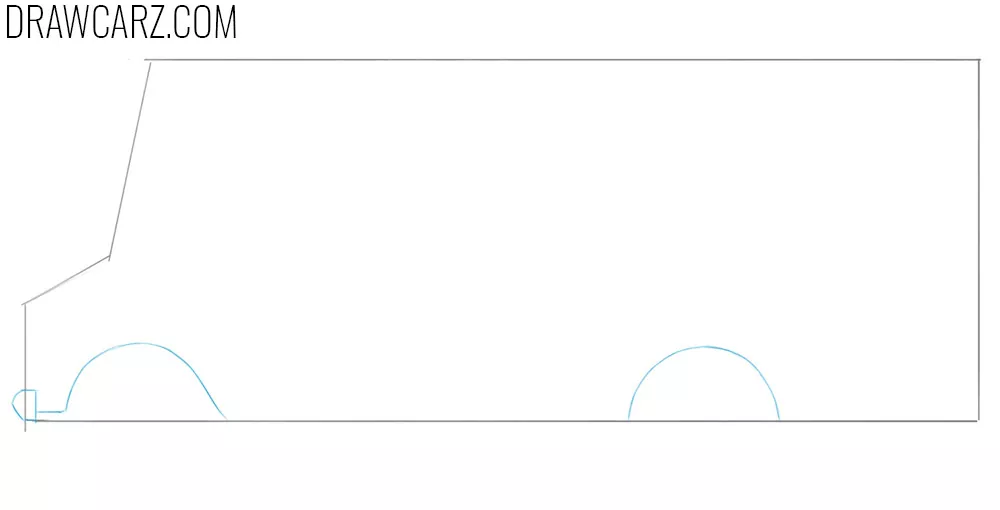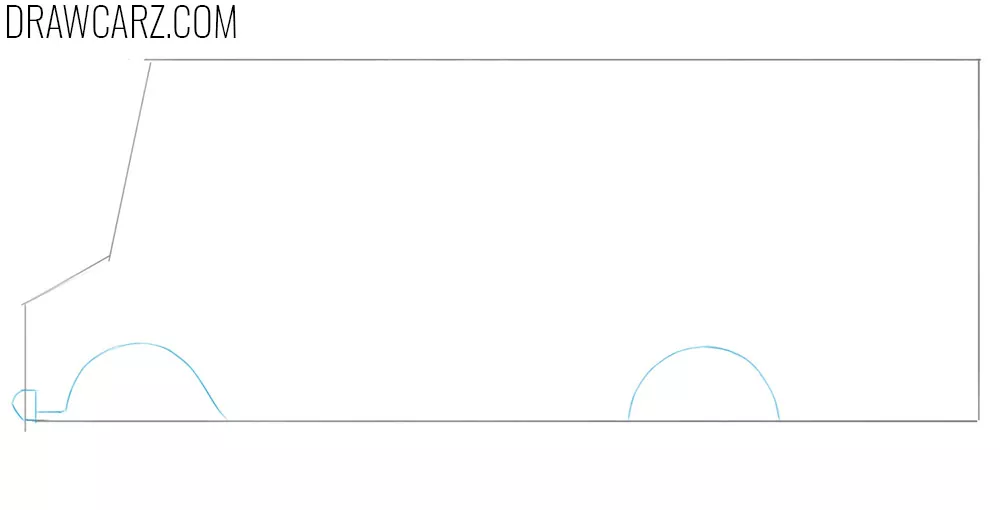 Step 3
Now depict the door using a long vertical geometric shape. Next, depict a large rectangle for the food sale window. You can depict these lines with a ruler, but try to do without it.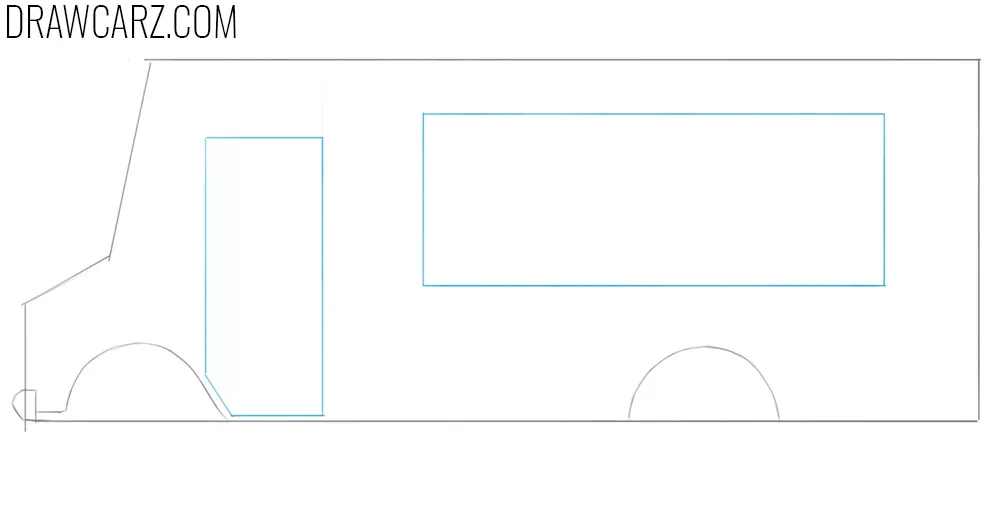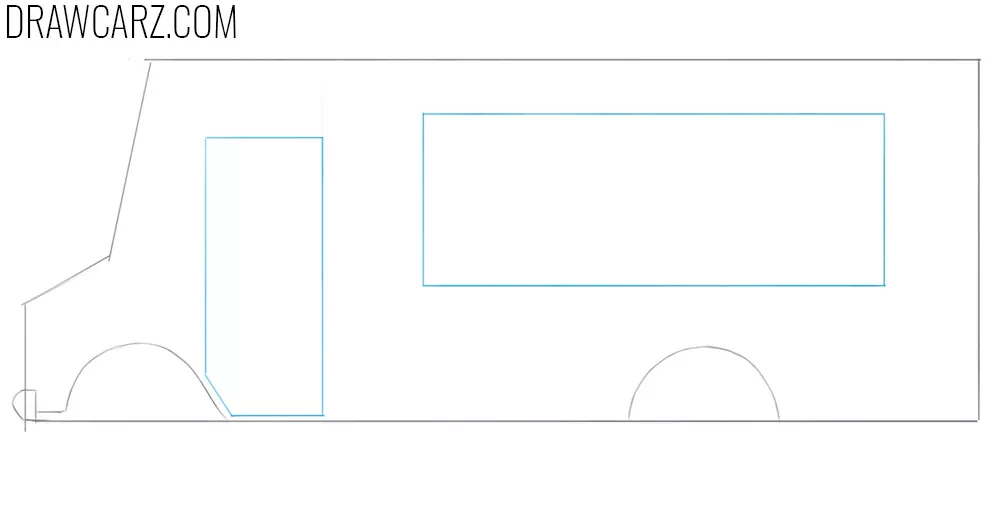 Step 4
Draw a horizontal line at the top of the body. Next, depict the windows in the front of the body. After that, depict small turn signals in the front and back.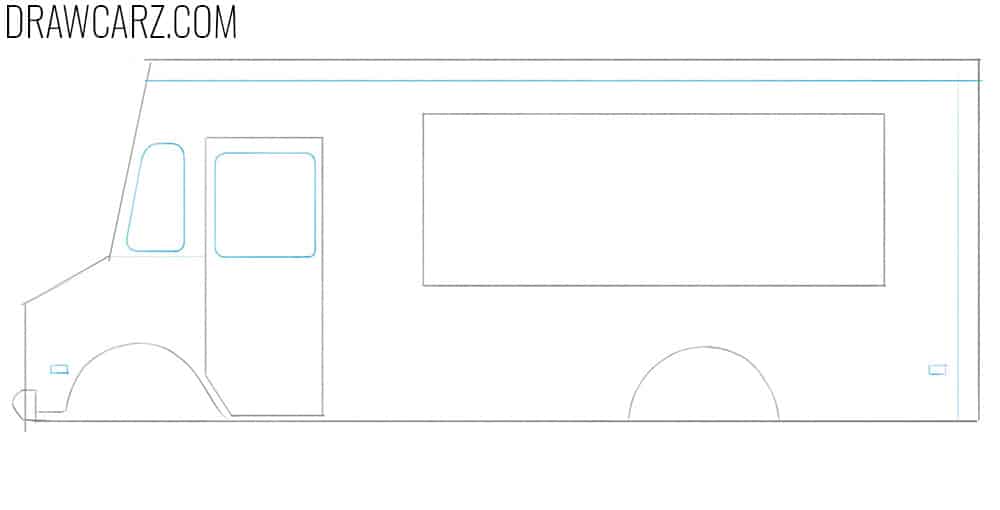 Step 5
A fairly simple stage in which it will be necessary to depict a raised shutter of a window for dispensing food. This window provides protection from the sun and rain, among other things.
Step 6
With the help of an eraser, get rid of all construction lines in the food truck drawing. Next, depict the wheels, which should have a perfectly round shape. Then depict the rims inside the wheels.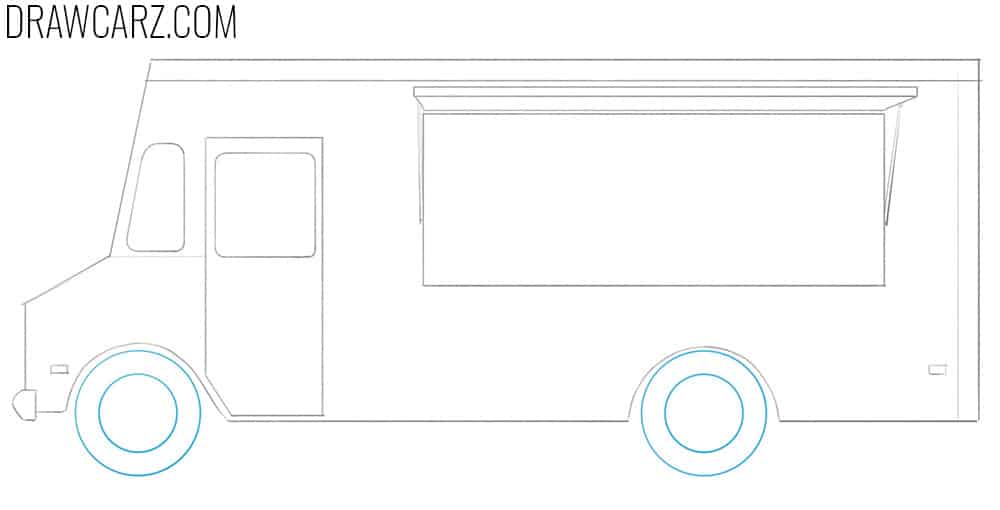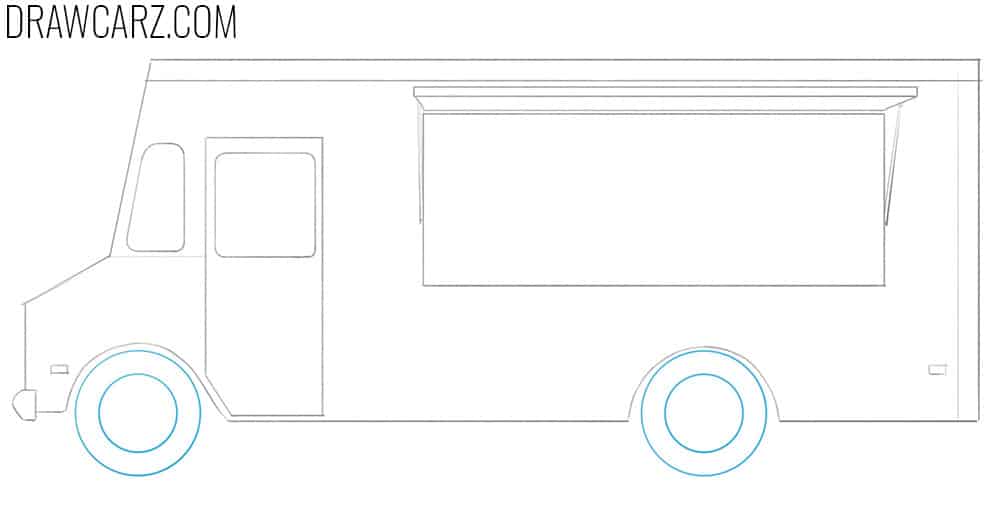 Step 7
Draw small circles in the center of each rim. Next, depict smaller circles around these center circles. These small circles should be equidistant from each other.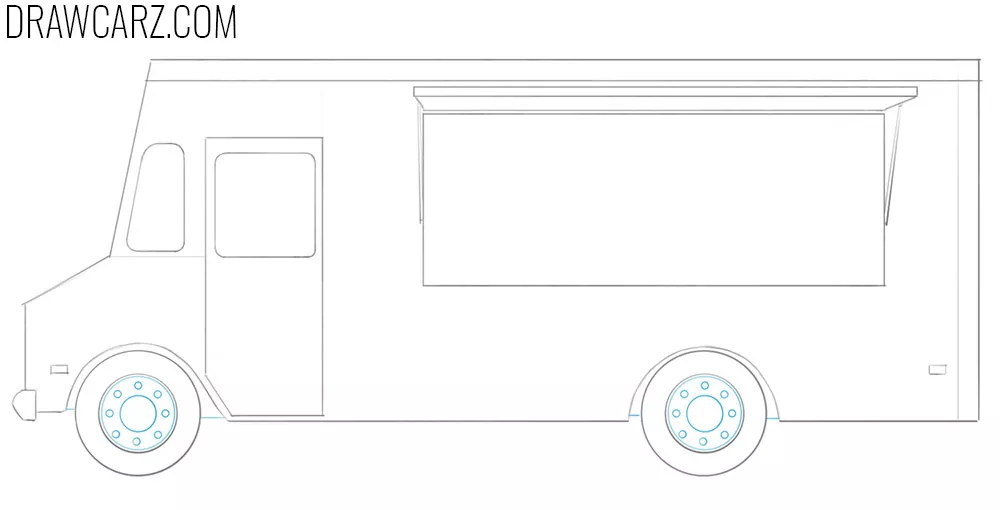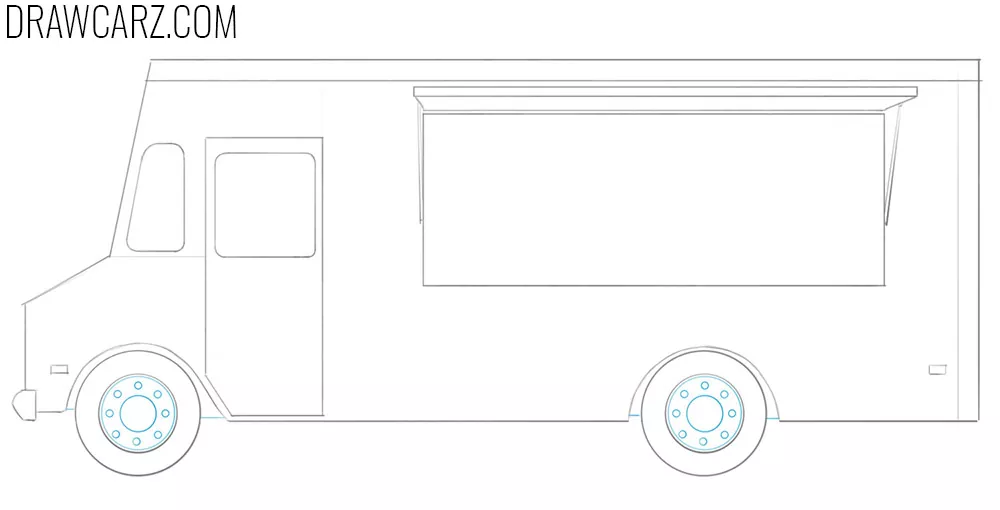 Step 8
Compare your drawing of a food truck to what you see below these lines. Try adding shadows and highlights to make the art more voluminous and realistic.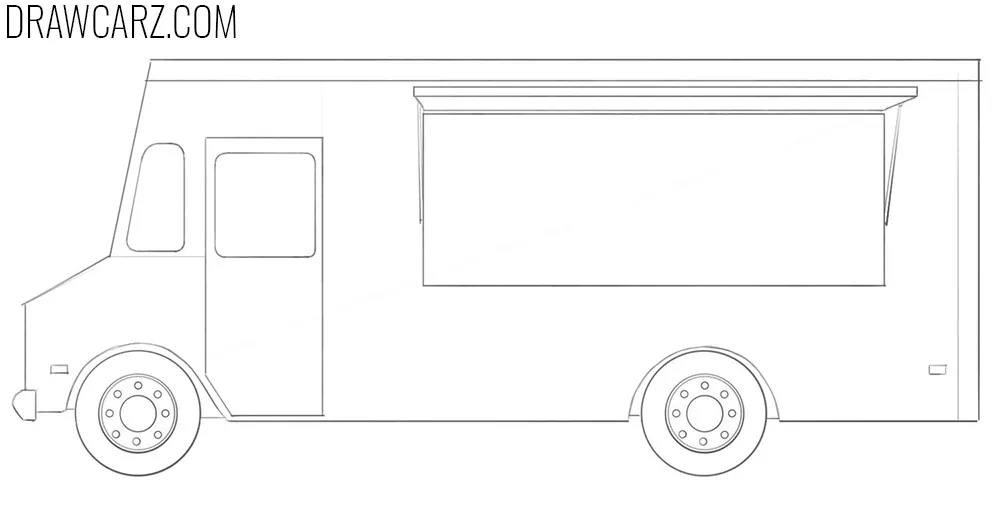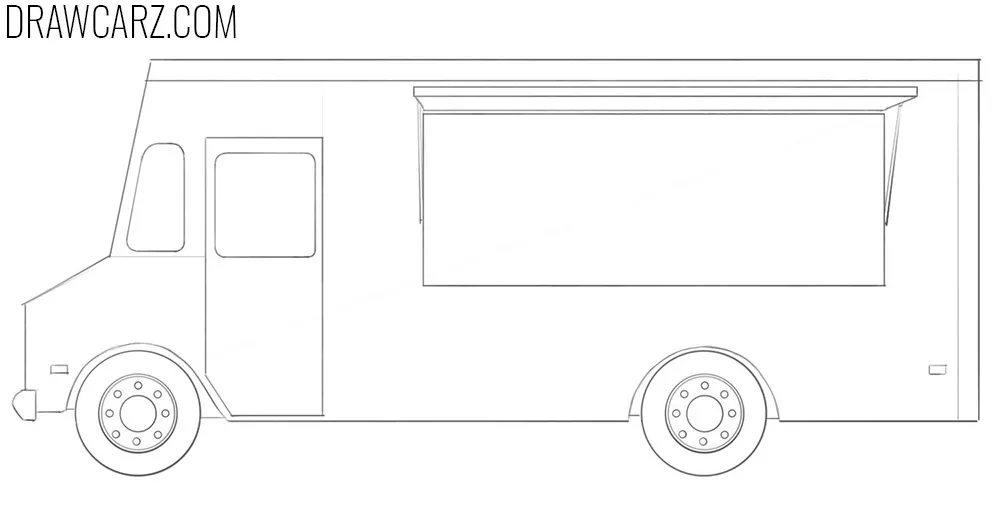 This was an instruction on how to draw a food truck. To make the food truck drawing even more interesting, you can try adding additional details. For example, you can draw food, kitchenware, and a salesperson inside the window.