The team of DrawCarz.com most often creates instructions about powerful supercars such as Lamborghini and Ferrari, but today we will show you how to draw a Mini Cooper. Although this is a very small car, in fact, it is not without power and controllability. Since this car is already being made by BMW, it has all the advantages of this German brand. Anyway, let's get down to the instruction on how to draw a Mini Cooper.
How to Draw a Mini Cooper
Step 1
Like all of our instructions, this one starts with the most basic contours. Using very light and loose lines, depict the silhouette of the Mini Cooper. Step 2
Now depict the tires as two perfect circles. In the front, depict the characteristic oval headlamp. Complete the stage by depicting the roof and windows.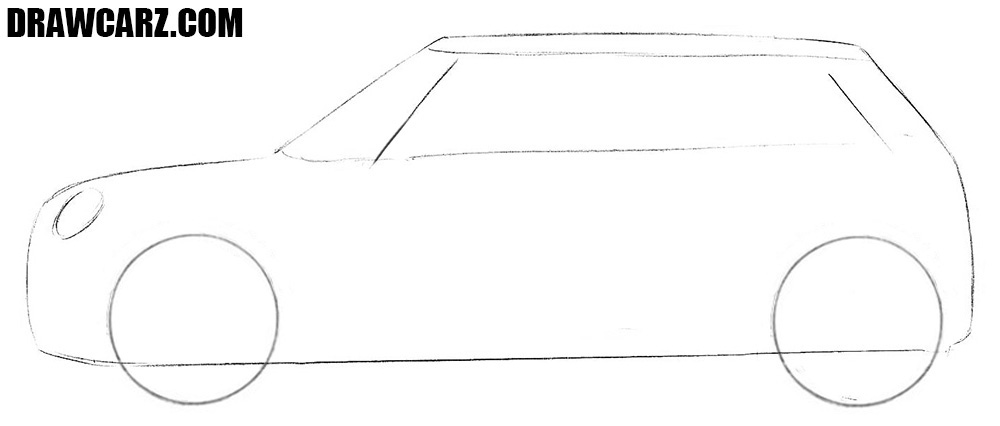 Step 3
Depict perfectly round rims inside the tires. Depict semi-circular arches above the wheels. By rough lines depict the door, the rounded mirror and the fog lamp.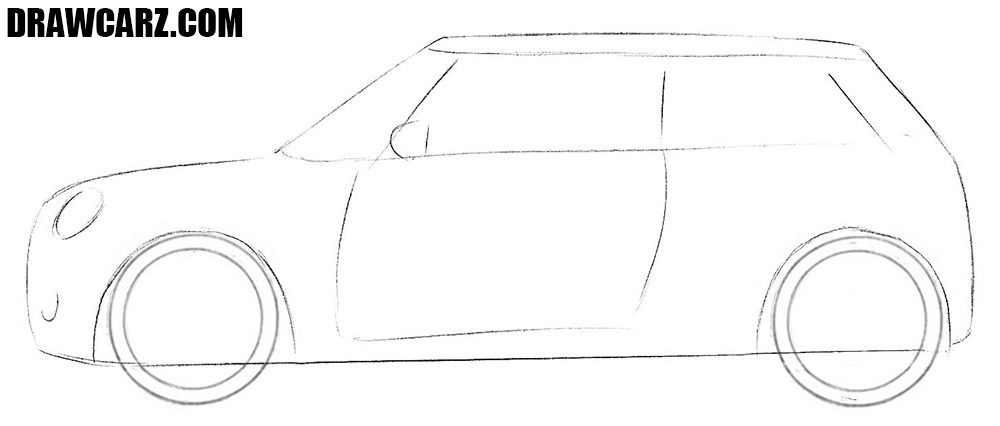 Step 4
Starting from this stage we will draw the Mini Cooper in detail. Start from the nose, tracing the entire front with beautiful, clear lines. Do not forget to depict the voluminous wheel arch.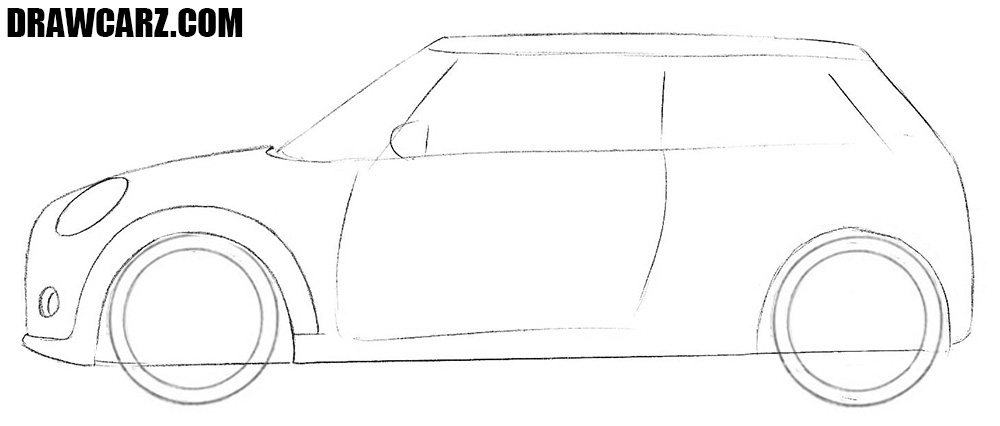 Step 5
Now let's go to the top of the Mini Cooper and depict a characteristic roof, pillars, windows and the nice mirror. Do not forget to get rid of excess lines on the work surface.
Step 6
Carefully trace the rear to form the rear bumper and taillight. Now carefully depict the side door and the handle on it. Get rid of auxiliary lines from the body.
Step 7
In this stage of the instruction on how to draw a Mini Cooper, we will depict the rims. They are traditionally drawn very simply. First depict the center, then the spokes themselves, diverging to the edges.
Step 8
At the last stage of the instruction on how to draw a Mini Cooper, we will depict shadows. To do this, use hatching that should be applied to the drawing in accordance with the places shown in the image from the artists of DrawCarz.com.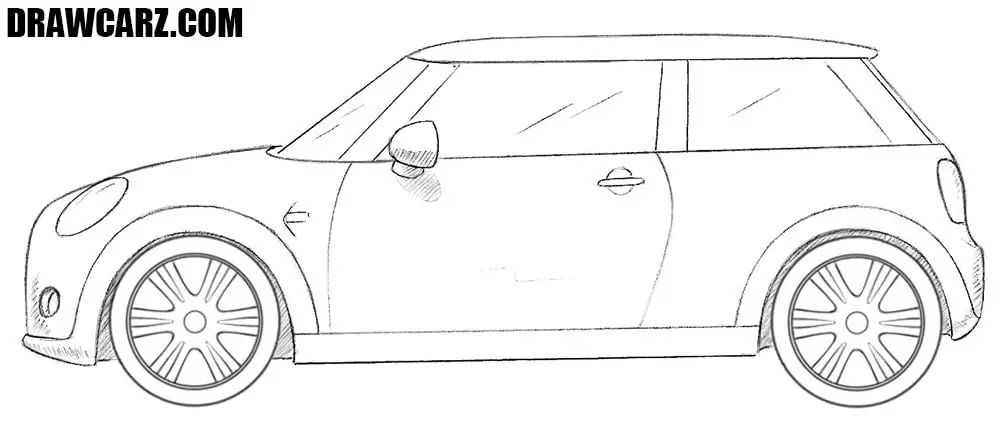 That's all, dear artists and car designers, the instruction on how to draw a Mini Cooper has come to an end. Was it easy or were you unable to draw a Mini Cooper using this instruction? Do you want to learn how to draw British cars of other brands? What do you think of this instruction and DrawCarz.com as a whole? Write all your thoughts, because we are very interested in your opinion.